April 17th, 2019
Filed Under: News with 0 Comments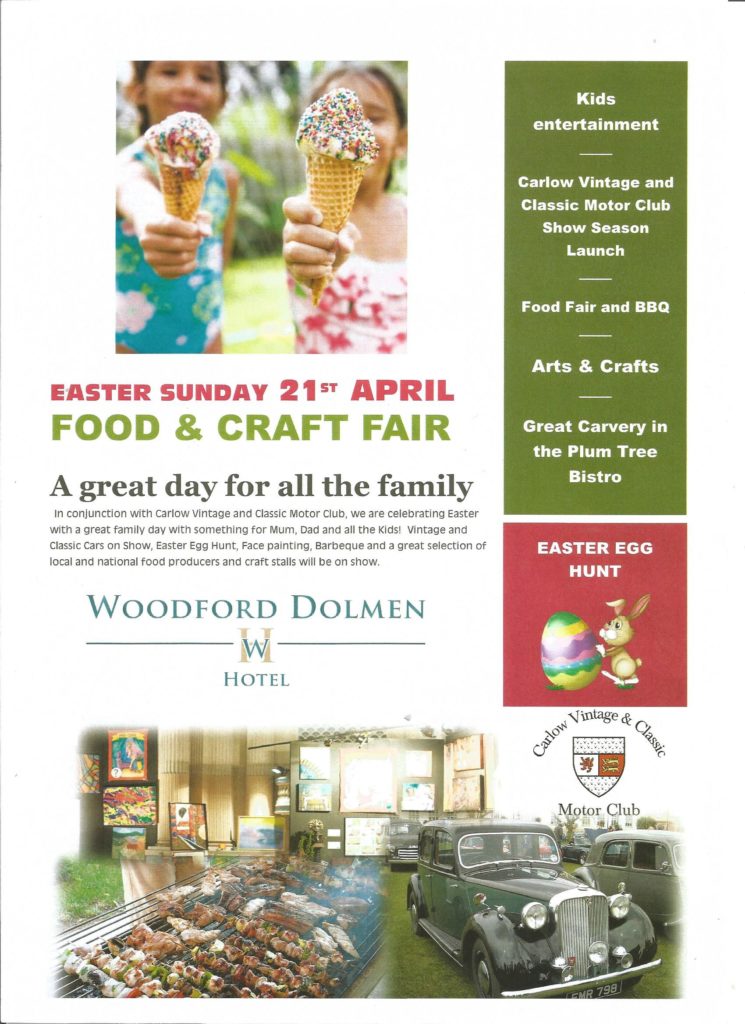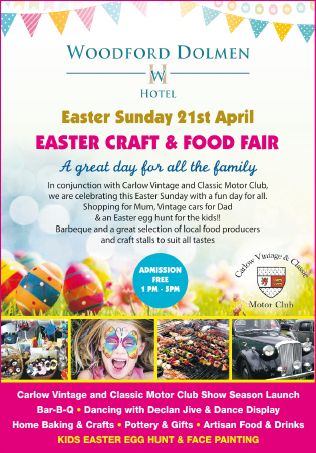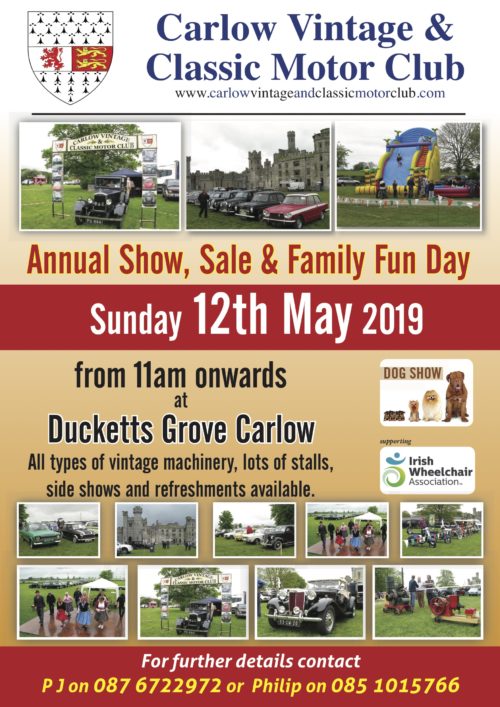 April 14th, 2019
Filed Under: News with 0 Comments
Hi,
The Limerick Classic & Vintage Car Club would like to invite your club members to Motorfest Ireland at Limerick Racecourse on Sunday 
May
 19th. All classic cars, motorbikes, modified cars, commercials and modern classics are welcome.
Now in it's 
27th
 year, it has grown to be the largest car show in Munster. With a Supercar & Bike Display, trade stands, kids play area & restaurant, there will be something for everyone. A special feature will be a thrilling motorbike stunt demonstration.
Best regards,
Colin Williams (Limerick Classic & Vintage Car Club)
For more details phone; 087 2251961
or for trade enquiries    ; 087 2701113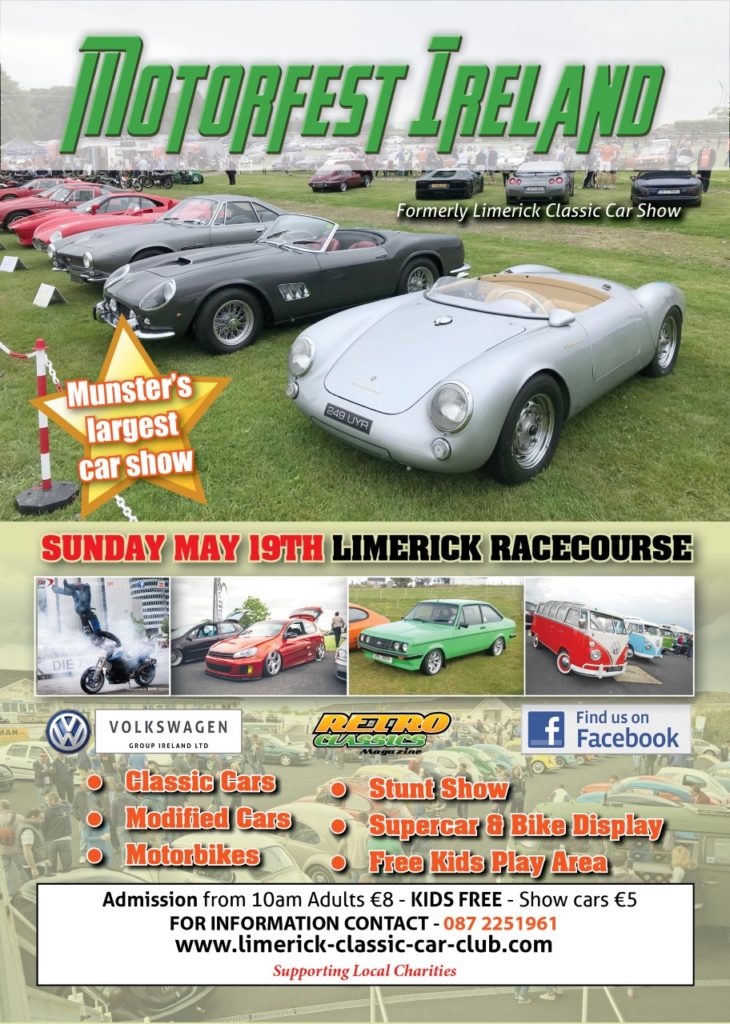 April 14th, 2019
Filed Under: News with 0 Comments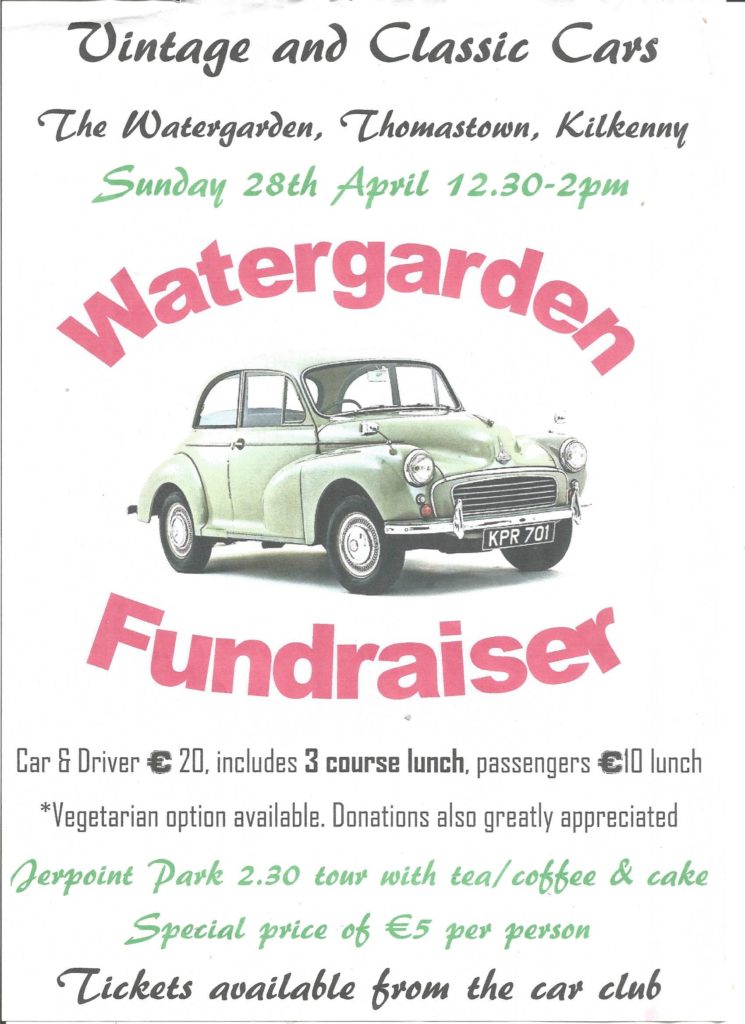 The Watergarden is a non-residential centre for adults with special needs. It includes a coffeeshop, garden centre, gardens and art gallery which are also open to the public These different areas provide a diversity of challenges and opportunities.
The beautiful garden offers a therapeutic backdrop to the workplace of The Watergarden and gives everyone an experience of the changing seasons.The principal impulses of The Watergarden are to provide meaningful work for adults with special needs and to bring the Camphill ethos into the wider community
We also provide differing levels of home-based support to some of those working in The Watergarden and living independently in the town. This allows some people to move out of their parental home to live independently or semi-independently for the first time. A recently awarded grant means that we can develop a site to provide private apartments for this purpose.
April 9th, 2019
Filed Under: News with 0 Comments
A TOTAL OF 16 VEHICLES TURN OUT ON OUR RUN LAST SUNDAY ,WITH A NICE SPIN TO THE SWALLOWS QUARTER IN DONAGHMORE FOR THE I.V.E.T.A.  AUTOJUMBLE AND THEN ON TO THE MUSEUM UP THE ROAD FOR A VISIT TO THE OLD WORKHOUSE AND AGRICULTURAL MUSEUM  . WE FINISHED UP IN ABBEYLEIX   FOR  DINNER  IN THE MANOR HOTEL.
AN ENJOYABLE DAY WAS HAD BY ALL AND THEIR GUEST……..
April 3rd, 2019
Filed Under: News with 0 Comments
OUR NEXT CLUB MEETING IS TUESDAY 9th OF APRIL AT 8.30 IN DANESFORT HALL …..ALL WELCOME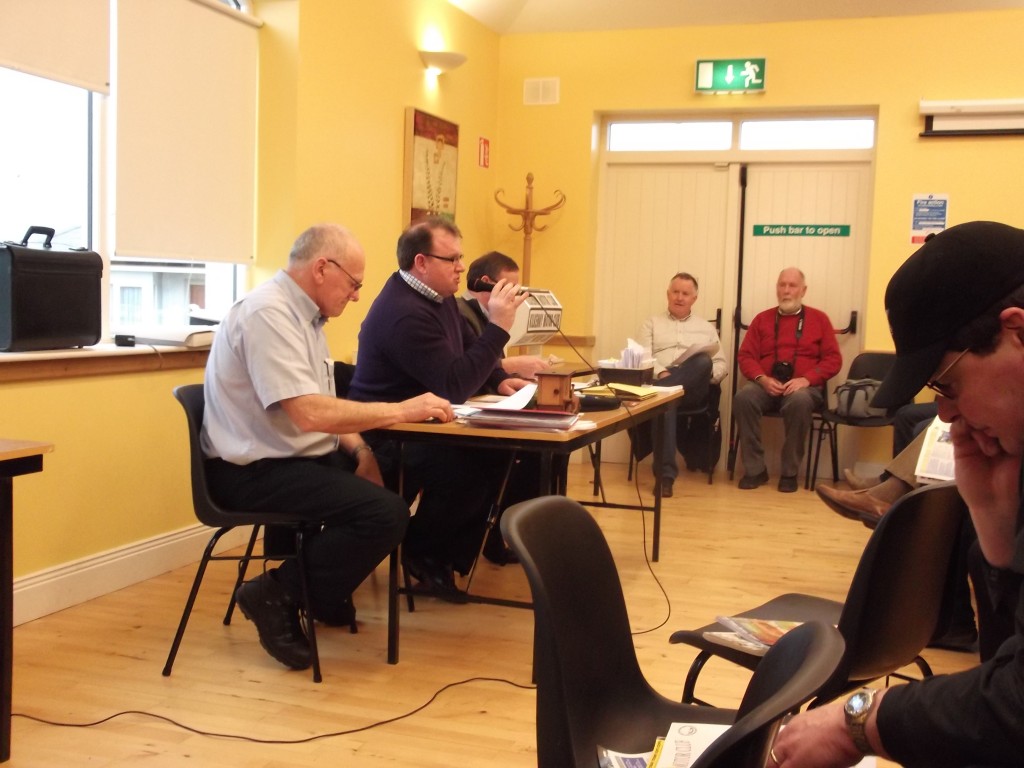 March 26th, 2019
Filed Under: News with 0 Comments
AT OUR SHOW THIS YEAR ON THE 25TH OF AUGUST  OUR FEATURE  CAR / VEHICLES WILL BE ALL BEARING THE OLD KILKENNY REGISTRATION MARK  IP.    SO IF YOU SEE ANY KNOCKING AROUND PLEASE LET THEM KNOW ABOUT OUR SHOW.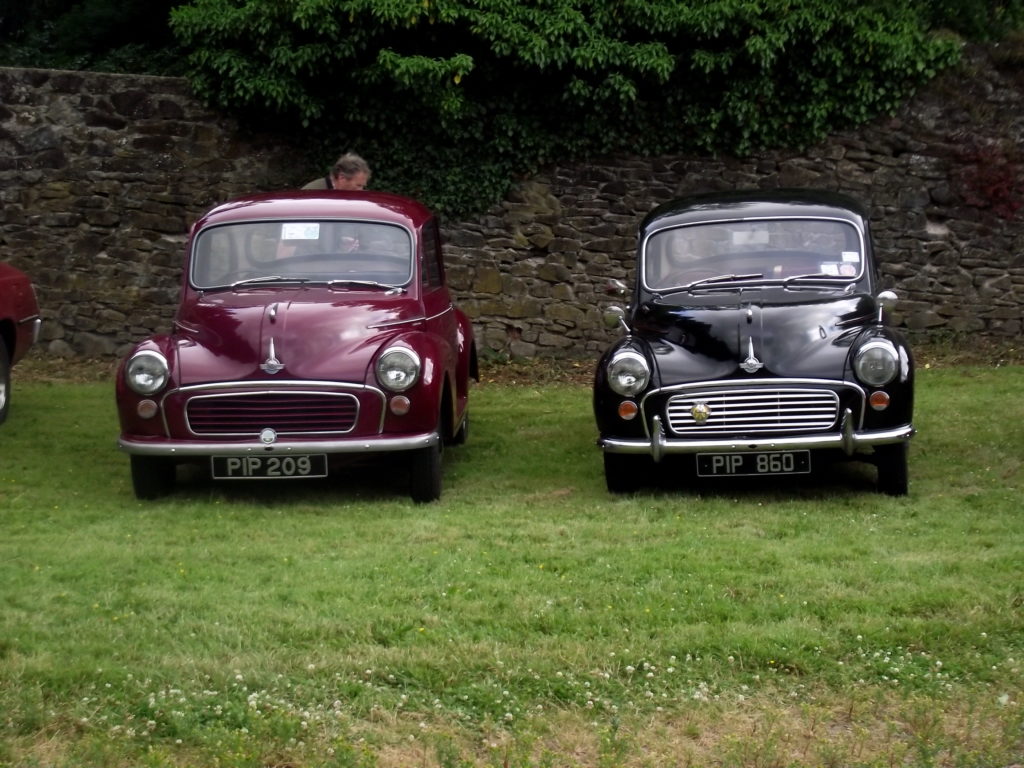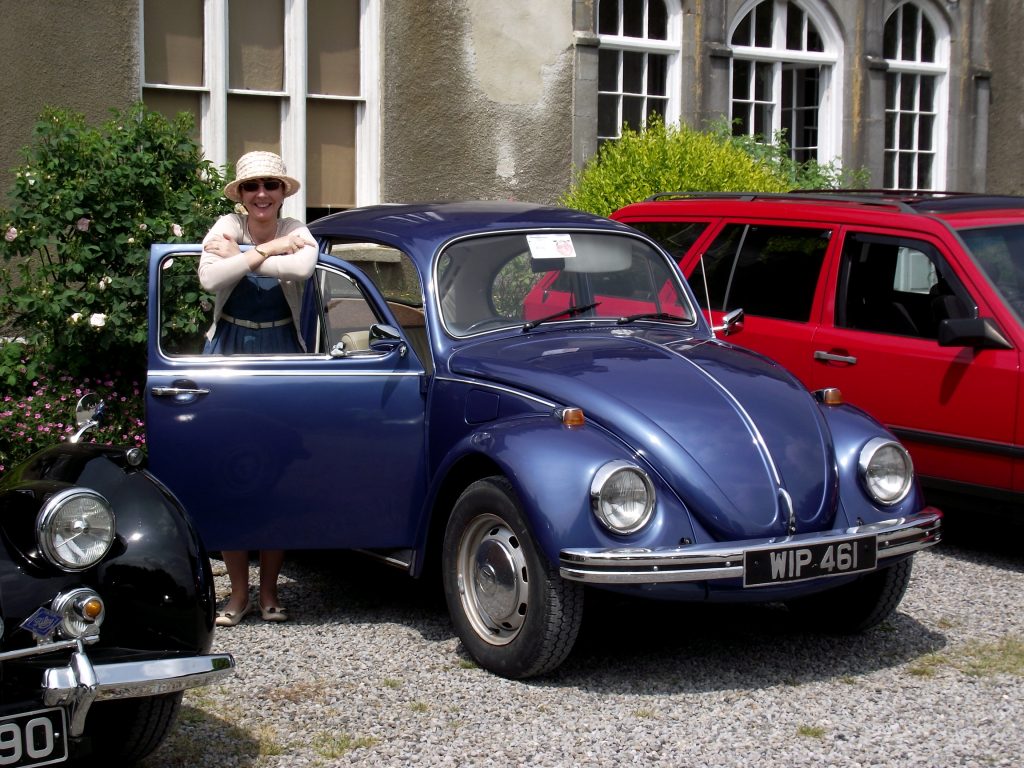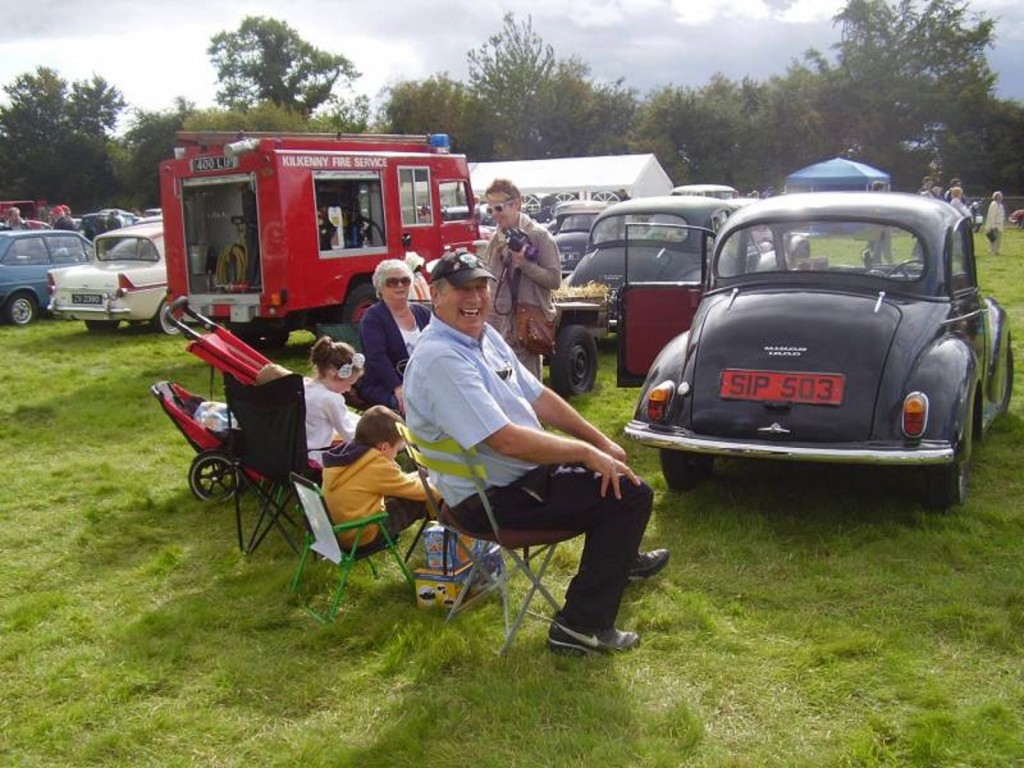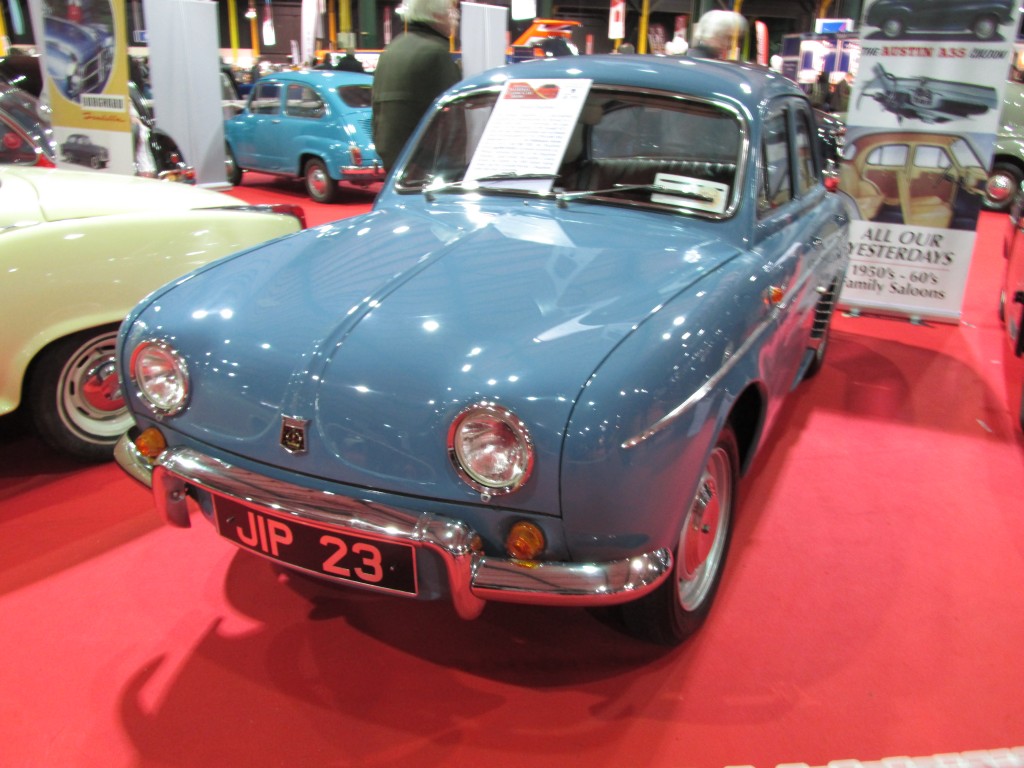 March 25th, 2019
Filed Under: News with 0 Comments
NOT ONLY WE HEADING TO THE AUTOJUMBLE AT THE SWALLOW QUARTERS…
IN THE AFTERNOON FOR 2 WE ARE CALLING INTO  DONAGHMORE FAMINE WORKHOUSE MUSEUM…
TIME FOR DEPARTURE FROM TUBS AND TILES   HAS STILL TO BE ARRANGED
Donaghmore Famine Workhouse Museum is a unique place in County Laois which aims to tell the story of the families who lived and died within the famine workhouse walls before, during and after the Great Famine. As a result of the Great Famine era of 1845-1849 about 1,200 people, or 10% of the population of the area, was forced to seek refuge here.
The museum uses guided and self guided tours, combined with various exhibits, to explain the socio-economic conditions which led to the establishment of this and other workhouses.On visiting Donaghmore you will see the authentically restored original dormitories, a kitchen and a waiting hall.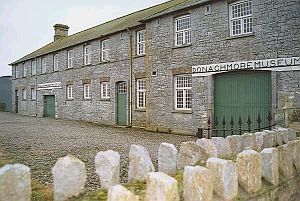 March 20th, 2019
Filed Under: News with 0 Comments
CHECK THIS OUT, WELL DONE STEPHEN
March 20th, 2019
Filed Under: News with 0 Comments
OUR SPRING RUN WILL BE ON SUNDAY THE 7th APRIL.  WE  ARE HEADING TO THE  I.V.E.T.A.  AUTOJUMBLE  AT THE SWALLOWS QUARTER DONAGHMORE  COUNTY LAOIS … THE TIME THAT WE DEPART FROM TUBS AND TILES TO BE CONFIRMED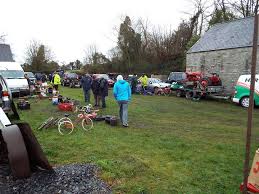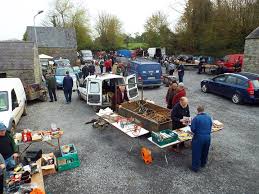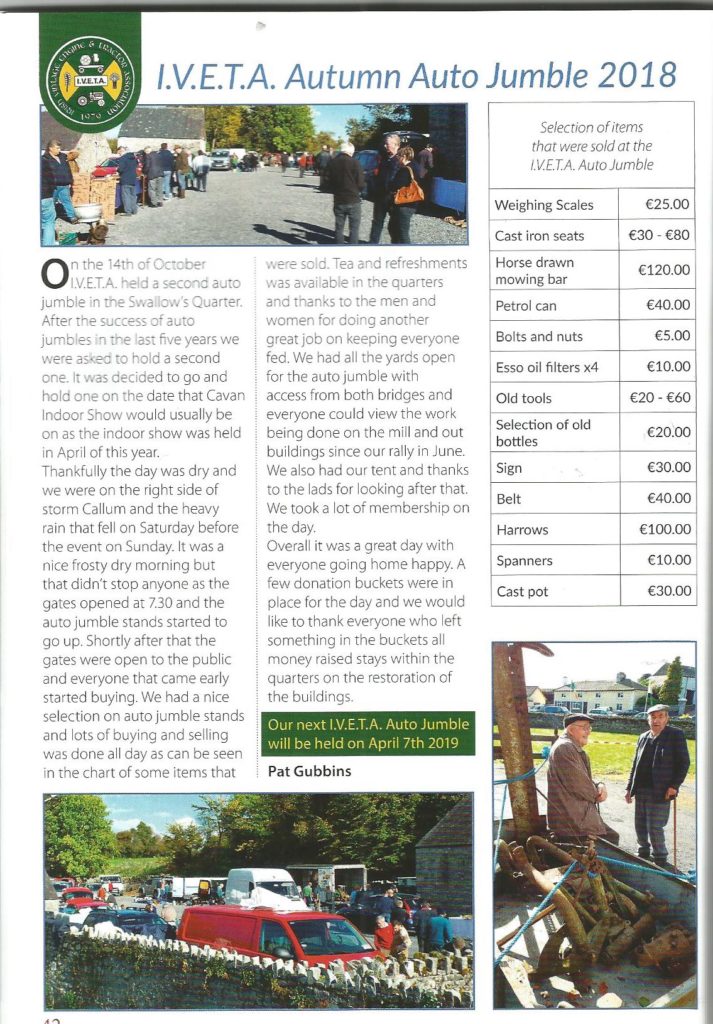 March 16th, 2019
Filed Under: News with 0 Comments
ON SUNDAY WE ARE HEADING TO BALLYRAGGET TO TAKE PART IN THERE  SAINT PATRICK'S DAT PARADE ,WHICH IS PART OF THE BALLYRAGGET HERITAGE FESTIVAL  . WE WILL BE LEAVING TUBS AND TILES AT 11.15