September 22nd, 2017
Filed Under: News with 0 Comments
CLUB MEMBER MICHAEL PIERT IS ORGANIZING  A DRIVE NEXT SUNDAY IN AID OF THE WATERGARDEN IN THOMASTOWN    LUNCH IN THE WATER GARDEN  AND THEN A  ROAD TRIP WITH A STOP IN MOUNT JULIET FOR LIGHT REFRESHMENTS…..LEAVING TUBS AND TILES AT 11.30     €15 PER CAR
The Watergarden is a non-residential centre for adults with special needs. It includes a coffeeshop, garden centre, gardens and art gallery which are also open to the public These different areas provide a diversity of challenges and opportunities.
The beautiful garden offers a therapeutic backdrop to the workplace of The Watergarden and gives everyone an experience of the changing seasons.The principal impulses of The Watergarden are to provide meaningful work for adults with special needs and to bring the Camphill ethos into the wider community
We also provide differing levels of home-based support to some of those working in The Watergarden and living independently in the town. This allows some people to move out of their parental home to live independently or semi-independently for the first time. A recently awarded grant means that we can develop a site to provide private apartments for this purpose.
September 10th, 2017
Filed Under: News with 0 Comments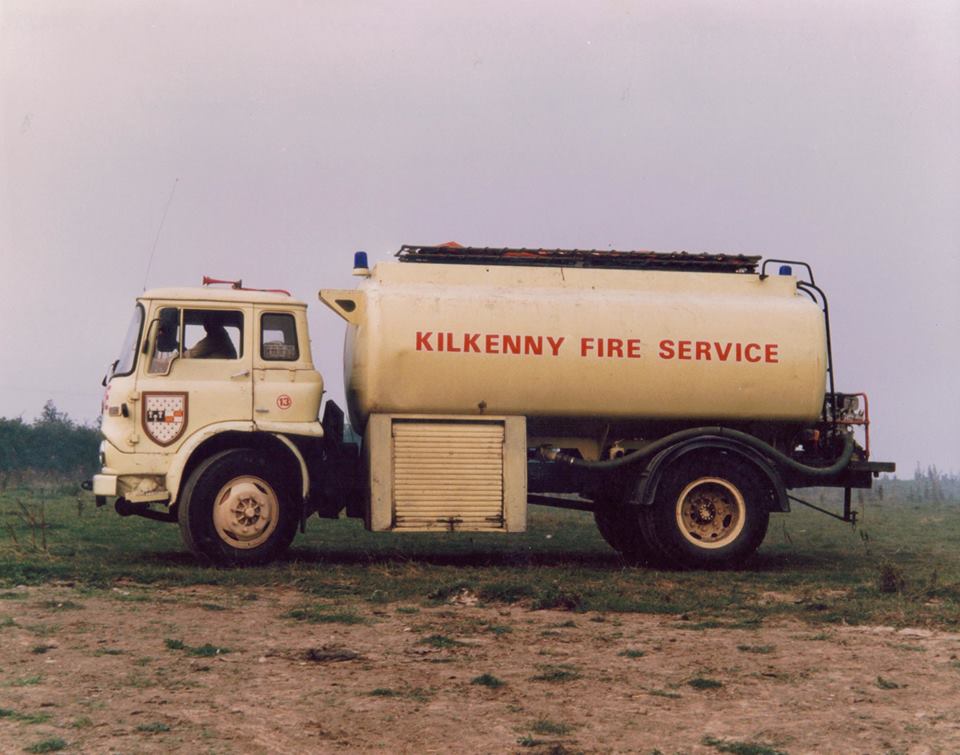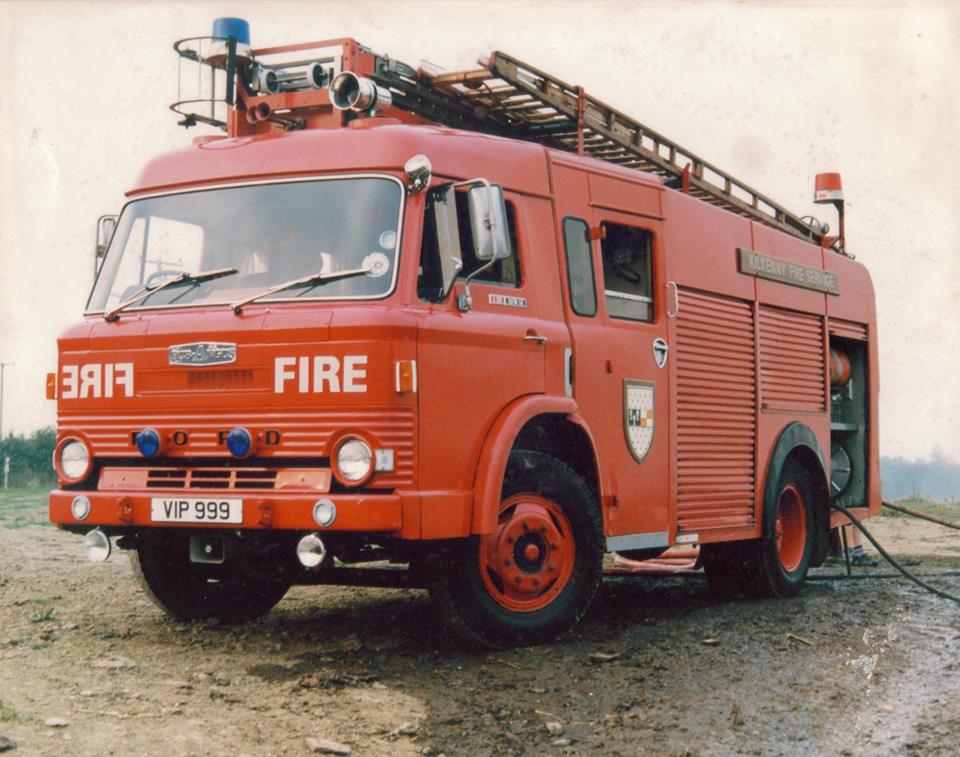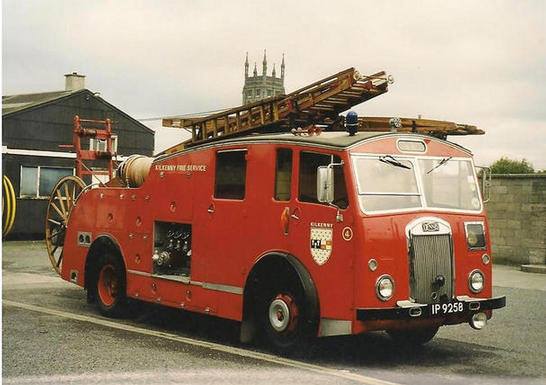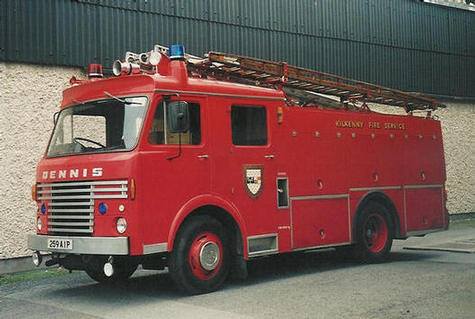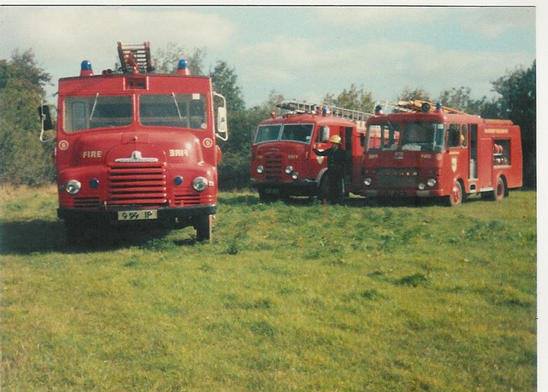 September 5th, 2017
Filed Under: News with 0 Comments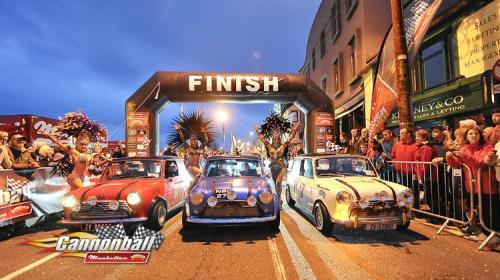 Cannonball Ireland Route – 8th – 10th September
DAY 1 ROUTE – 3 Arena, Dublin to Limerick via Top Oil at Junction 3 and Kinsale
DAY 1 – FRIDAY 8th September 2017
Start Point
3 Arena, Dublin at 10am
Fuel Stop
Top Oil, Junction 3 at 1.40pm
Lunch Stop
Kinsale at 2.30pm
Finish Line for DAY 1
Pery Square, Limerick at 6pm
DAY 2 ROUTE – Limerick to Sligo via Galway Plaza and Claremorris
DAY 2 – SATURDAY 9th September 2017
Start Point
Raddison Blu, Limerick at 10am
Official Fuel Stop
Galway Plaza at 12pm
Lunch Stop
Claremorris at 3pm
Finish Line for DAY 2
Sligo Town Centre at 6.30pm
DAY 3 ROUTE – Sligo to Kilkenny via Mullingar and Barack Obama Plaza
DAY 3 – SUNDAY 10th September 2017
Start Point
Sligo Retail Park, Carraroe, Sligo at 10am
Lunch Stop
Mullingar at 1pm
Official Fuel Stop
Barack Obama Plaza at 4pm
Finish Line for DAY 3
Kilkenny Castle at 6.30pm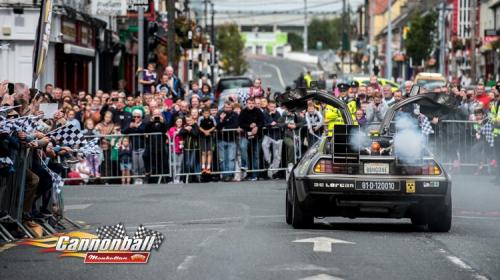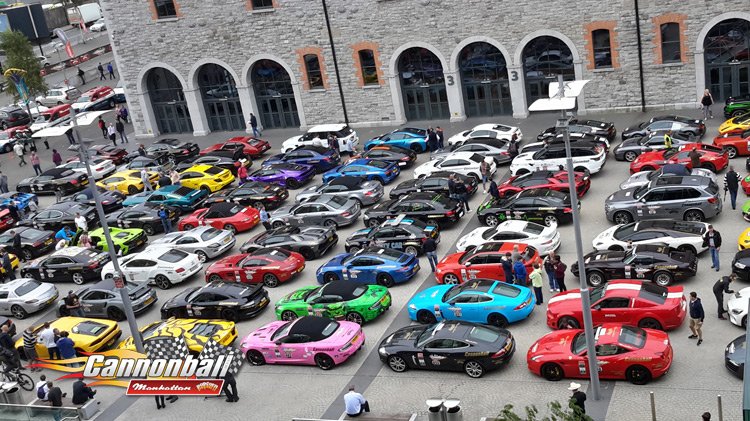 September 4th, 2017
Filed Under: News with 0 Comments
Dear Affiliate Club Members
The IVVCC is holding its Autumn Event this year specifically for cars from 1946 to 1987 and we are starting the event in Killashee Hotel rere car part at 10.30 am and returning there for lunch in the early afternoon.  We are using the main part of the original 1903 Gordon Bennett route which should appeal to many classic car owners.  We have arranged a break at Treacy's  Tatch Bar and Restaurant at the Heath in Portaloise and there will also be time to socialise in Stradbally before returning to Killashee.
I attach an entry form and details of the event which we hope will be of interest to your members and if any are interested in taking part and would prefer to meet up enroute please ask them to contact me and we will do our best to facilitate them.  Also if they are only available to do the run but not able to attend the lunch, we will make an appropriate adjustment in the entry costs to facilitate this.  However,  in order to help with the organisation of the day we would ask people to submit their entries before Friday,  15th September either by post or online at www.IVVCC.ie website under the Classic Car Event information.
Regards
Bernadette Wyer
IVVCC Events
0872220770
This year's AUTUMN RUN is specifically designed for CLASSIC CARS, manufactured between 1946 and 1987. We have a very historic route planned which follows the path of the original Gordon Bennett Race in 1903.
We will meet up in the Killashee Hotel rear car park, Naas, Co Kildare at 10.30am (the hotel is located on the Naas to Kilcullen road about 3 kms from Naas). Our departure time from the car park will be 11.00am sharp and the Road Book and Rally Plate will be distributed on the morning of the Run.
Our itinerary will allow for a leisurely drive with ample time for a tea/coffee stop along the route. We will arrive back at Killashee Hotel, Rathasker Suite, for lunch at 2.30pm.
The cost of the event, which includes a 2-course lunch with tea and coffee, Road Book and Rally Plate is €30 per person.
We look forward to seeing you on this very special event.
You will have the opportunity to vote for the car of your choice in several categories.
September 4th, 2017
Filed Under: News with 0 Comments
'Original Garden of Ireland Run'2017
Dear Vintage Enthusiast,
Wow, September is almost upon us, I hope that you've been fortunate enough to enjoy some of the great events that have been taking place all over the country.
Bray Vintage Car Club's annual weekend event is now just over 3 weeks away !
Saturday Run & Sunday Show. 
Participate in both or just attend one, the choice is yours! 
Last date for pre- registered entries is Friday 15th Sept. or simply turn up on the day.
Saturday run starts at the Woodenbridge Hotel in the beautiful Vale of Avoca, registration at 9.30am, leaving at 10.30am.
Sunday's show kicks off at 12 noon at Coffee Delights in Bray.
Check out our facebook page for updates and photos of previous years: www.facebook.com/brayvintagecarclub 
August 31st, 2017
Filed Under: News with 0 Comments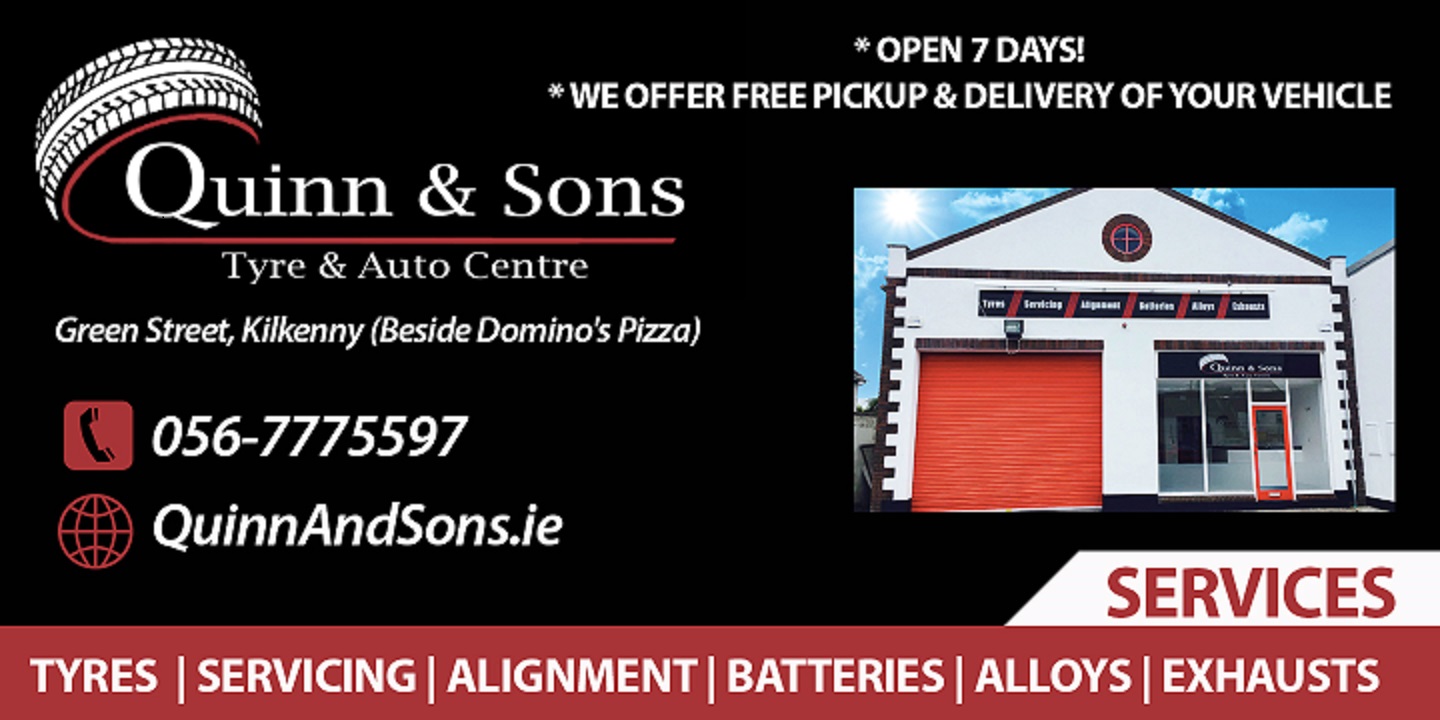 Good afternoon,
Great job on the show last weekend! We had a great day out.
As a member of the club and operator of a new, local tyre business, I would like to offer 10% off all goods & services for all Kilkenny Motor Club members and their families.
We have a huge stock of tyres available and can source any specialty tyres needed by members.
Kind Regards,
Paul Quinn
Member #209
August 29th, 2017
Filed Under: News with 0 Comments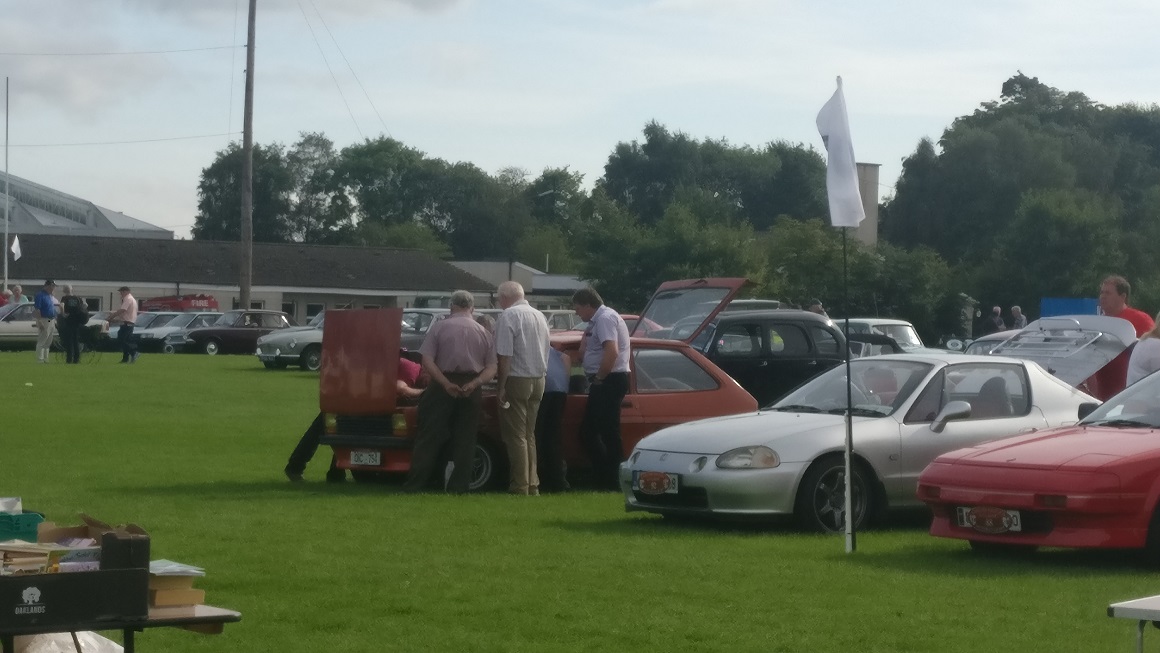 "IT HAS TO BE THE POINTS I RECKON"
Well done to all to all that helped get show ready and worked on the day and helped clean up.
                         The compliments are pouring in.
                      Over €10.ooo has been raised by SOS
August 29th, 2017
Filed Under: News with 0 Comments
Over the next ten days Rob Kowalski from Belgium and 2 of his friends will be touring the south-west of Ireland in three Morgan Roadster's, they will be travelling from Kilmore (Wexford) to Ballycotton (Cork) to Sneem (Kerry) to Abbeyfeale (Kerry) to Leenane (Galway) and back to Kimore. If you happen to meet them on your travels please give them a wave and a good Irish welcome, Slainte
August 24th, 2017
Filed Under: News with 0 Comments

Kilkenny Motor Clubs Annual Classic & Vintage Show and Family Field Day on Sunday 27th August. All proceeds go to support SOS Kilkenny in their work with people with Intellectual Disabilities.
In advance of our show we also have a Classic Car Display in Kilkenny Castle Park on Saturday 26th from 12 Noon to 4pm, If you are in the Kilkenny area with your classic car do come along and bring a picnic.
Cafe on site and restaurants nearby.
Please note only pre 1990 cars are allowed on Castle site.
All enquiries re Castle Display to
Sean Doheny on 086-264 2214
or David Dreeling on 087-676 9798
August 19th, 2017
Filed Under: News with 0 Comments