July 6th, 2022
Filed Under: News with 0 Comments
 OUR CLUB MEMBER GORDON PATTERSON IS RUNNING THIS SHOW , HE CAN BE CONTACTED FOR MORE DETAIL AND INFO ON B&BS ON THE NUMBER ON POSTER..  
July 6th, 2022
Filed Under: News with 0 Comments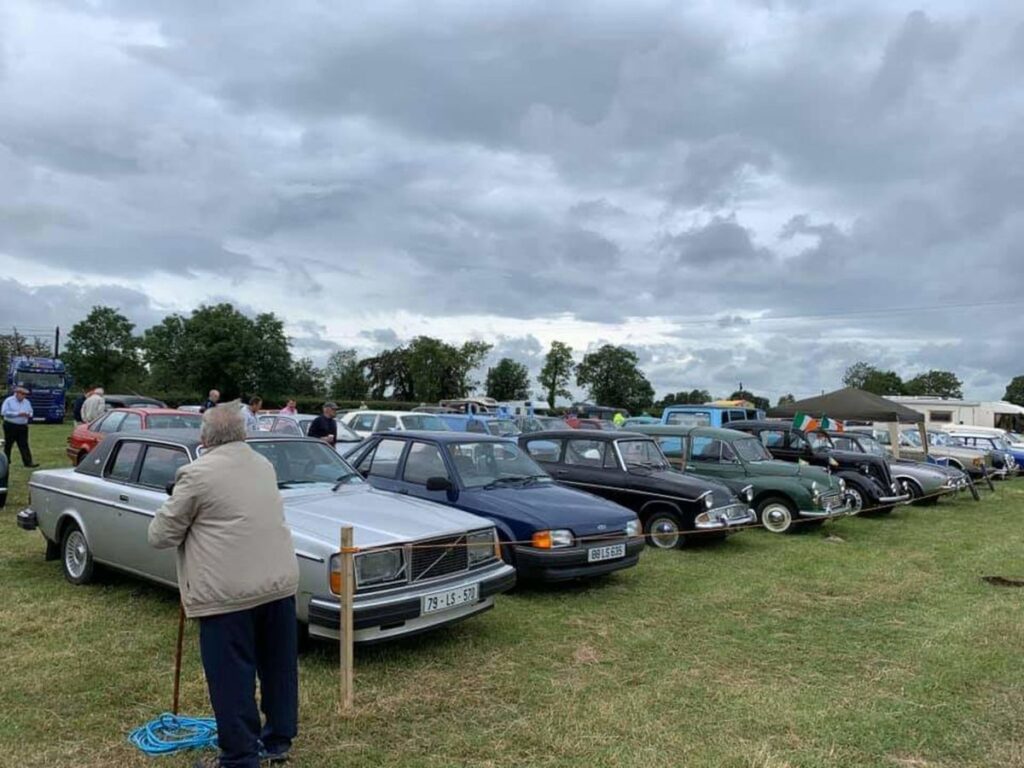 July 4th, 2022
Filed Under: News with 0 Comments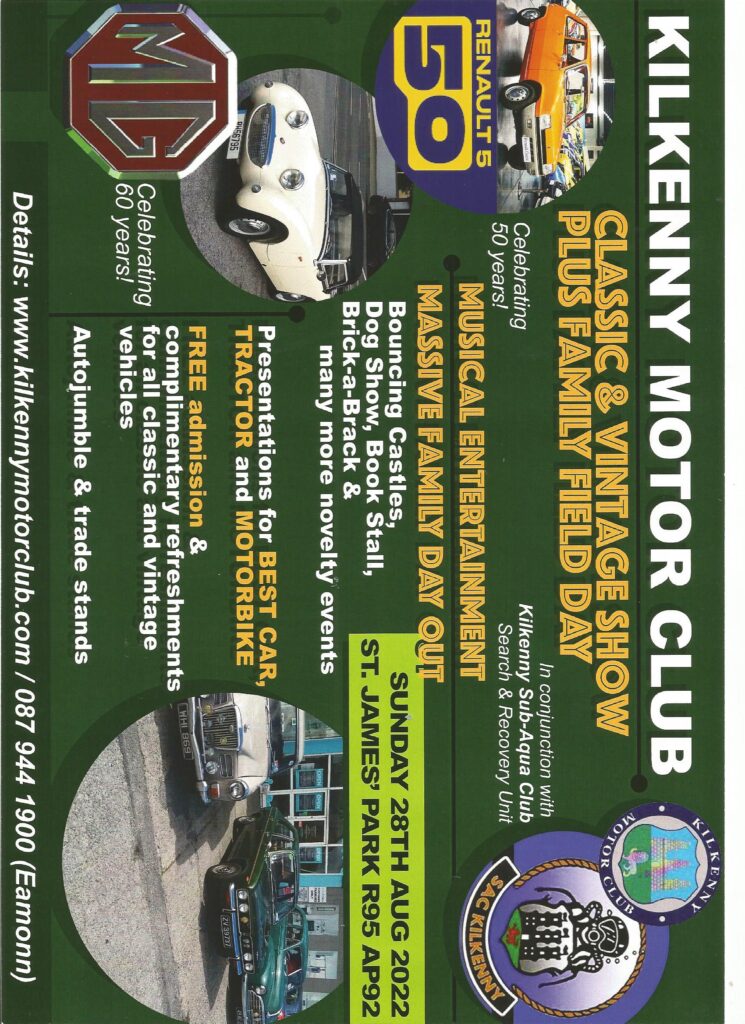 June 29th, 2022
Filed Under: News with 0 Comments
We are delighted to announce we are holding our next Autojumble Sale on Saturday the 3rd of September 2022.Following our last highly successful event,we plan to make it even bigger and better.
We would appreciate it if you could circulate the attached flyer to your members and assist with a post on your social media channels to help make people aware of this upcoming event.
Our facilities also include a full restaurant on site with Breakfast and Lunch Menu.The Venue and Restaurant is wheelchair and family friendly.
For more information contact Michael on 087 2787077
Regards
Michael
Castleinch Venue
087 2787077
June 27th, 2022
Filed Under: News with 0 Comments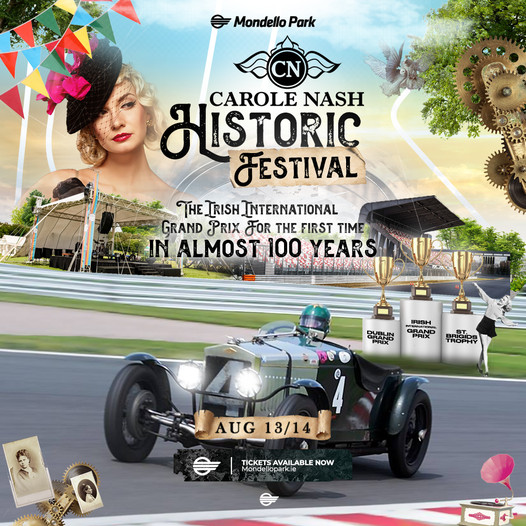 Step back in time with our Carole Nash Historic Festival, which is back for 2022. Irelands' legendary and only historic motor race meeting celebrating Vintage, Classic, Racing Cars and Motorcycles from the glamour of the roaring '20s through to the swinging '60s. An unmissable event in Mondello Park for motor racing enthusiasts, car lovers and Formula 1 fans.
Transport yourself back in time to relish the glory days of Motorsport, ladies and gentlemen get dressed up to the nines, don your caps and hats. This is the biggest and best historic motor racing party of the year in Ireland.
On track, we will have The Irish International Grand Prix Trophy, The Dublin Grand Prix Trophy and new for '22, the St. Brigids Trophy among our live racing.There is plenty to explore and entertain off track too.We will have live Swing and Drummer bands, a Vintage Funfair, Fairground rides, Games, Face painting and street food pop ups, along with plenty of surprises – a world apart with everything in it.
To celebrate 50 years of the renowned BMW M brand, we will have an exciting activation of BMW cars to explore. Learn what the M stands for and what the blue, red and violet represents. BMW Ireland will answer all your questions!
Our unique Martin Birrane Collection will be open with our impressive collection of iconic cars from the world of motorsport with Formula One, LeMans, Nascar and procars associated with Porsche, Jordan, Jaguar,Benetton, Ford and many more legendary car manufacturers.
The Irish International Grand Prix Trophy 
The first Irish International Grand Prix was held in the Phoenix Park in 1929. Fast forward over 90 years and we are honoured to award such a salubrious and historic trophy to the Frazer-Nash class at this year's Carole Nash Historic Festival at Mondello Park.
Dublin Grand Prix Trophy 
We are delighted to announce the Dublin Grand Prix trophy, a favourite amongst motor enthusiasts, is returning. The Dublin Grand Prix Trophy will be awarded to the winner of the race of stunning pre-war class cars from the '20s and '30s. Expect to see famous brands such as Alvis, Austin and MG on the grid.
St. Bridget's Trophy (New for 2022). 
St. Bridget, referred to as the patron saint of Kildare, with fame rooted in pagan folklore for her compassion and kindness, pays a fitting tribute to this inaugural trophy which celebrates the first Irish public holiday being named after a women.
.
This is an unrivalled weekend of celebration of motor racing, cars and motorcycles, an immersive throwback to the past.If you are looking for an action packed, fun fuelled day out, get your period glad rags on, put the 13th and 14th of August in your diary, tickets are limited so book your tickets now.
Mondello Park, the home of Irish Motor Racing. Mondello Park| Make Memories.
June 26th, 2022
Filed Under: News with 0 Comments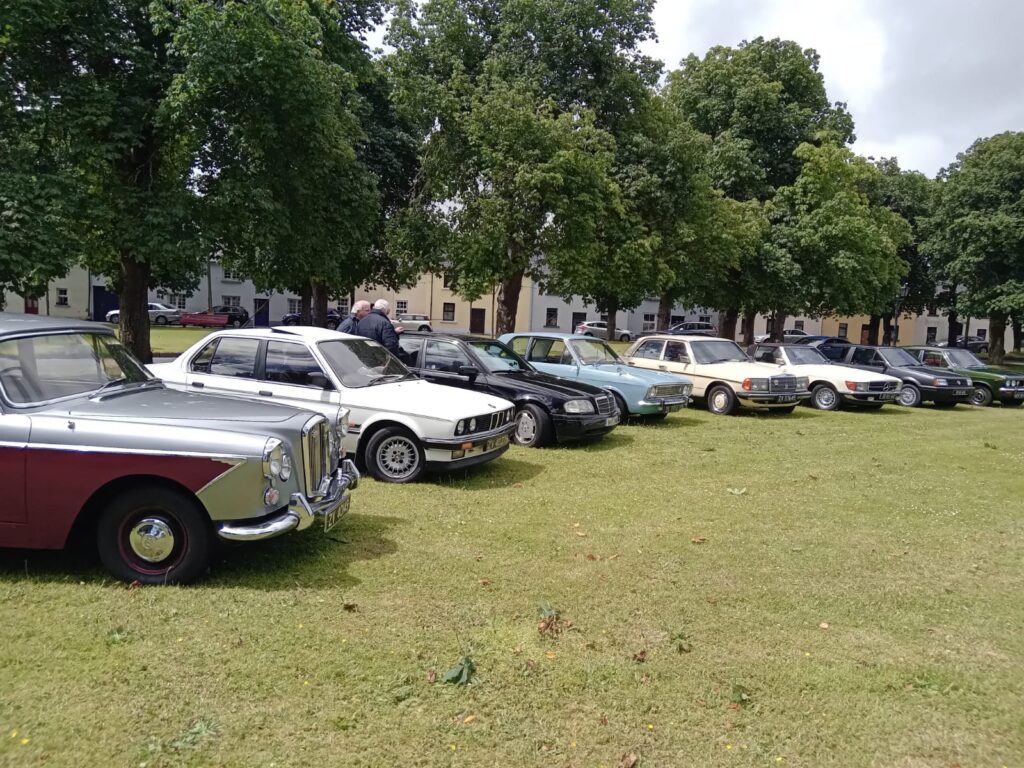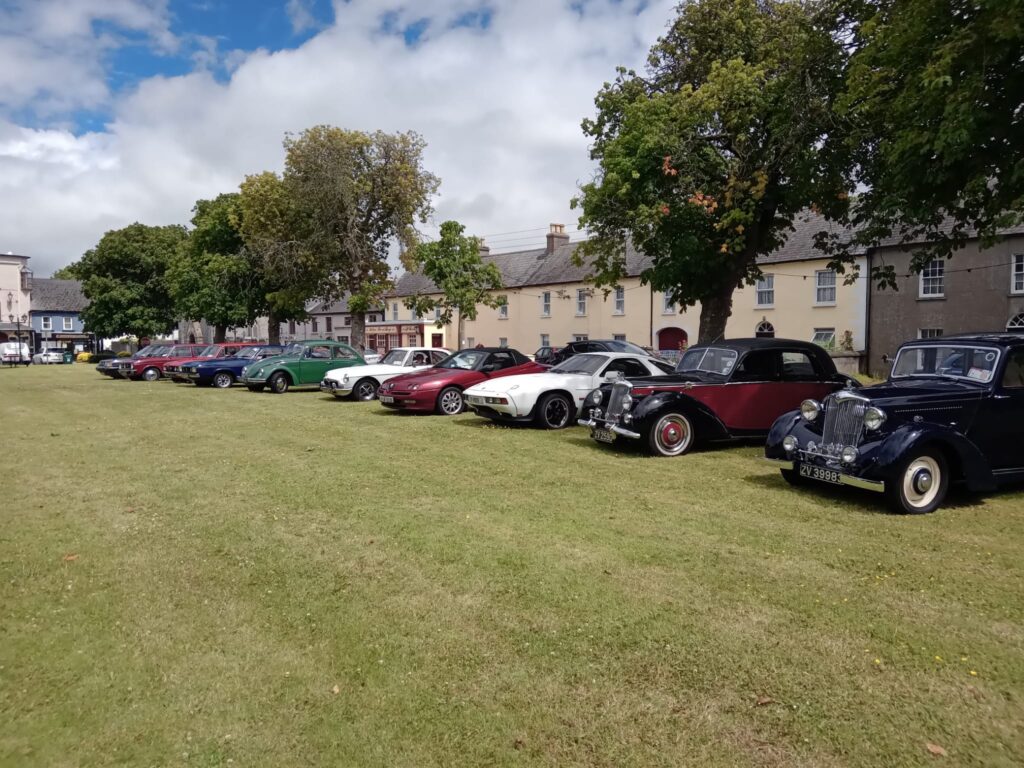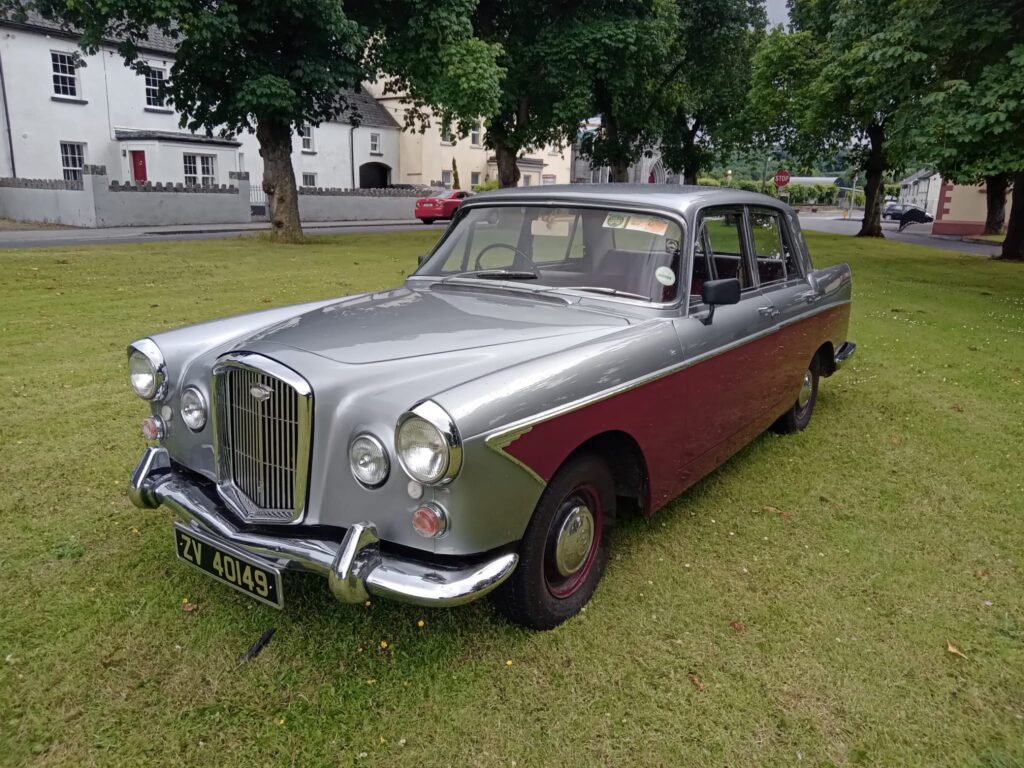 June 25th, 2022
Filed Under: News with 0 Comments
NEXT SUNDAY WE ARE HEADING TO THE GALWAY SHOW, LEAVING FROM THE SQUARE IN BALLYRAGGET AT 7am . BOTH EAMON AND CON ARE HEADING IN THEIR RILEY CARS AT A STEADY HANDY PACE
MORE INFO PLEASE CONTACT EAMON FOLEY ON  087 9441900
June 22nd, 2022
Filed Under: News with 0 Comments
VINTAGE CAR RALLY ON THE GREEN IN FRESFORD THIS SUNDAY AT 12.30, THIS IS TO COMMEMORATE THE 1400th ANNIVERSARY OF ST. LACTAIN.  REFRESHMENTS PROVIDED.
LEAVING TUBS & TILES AT 12.OO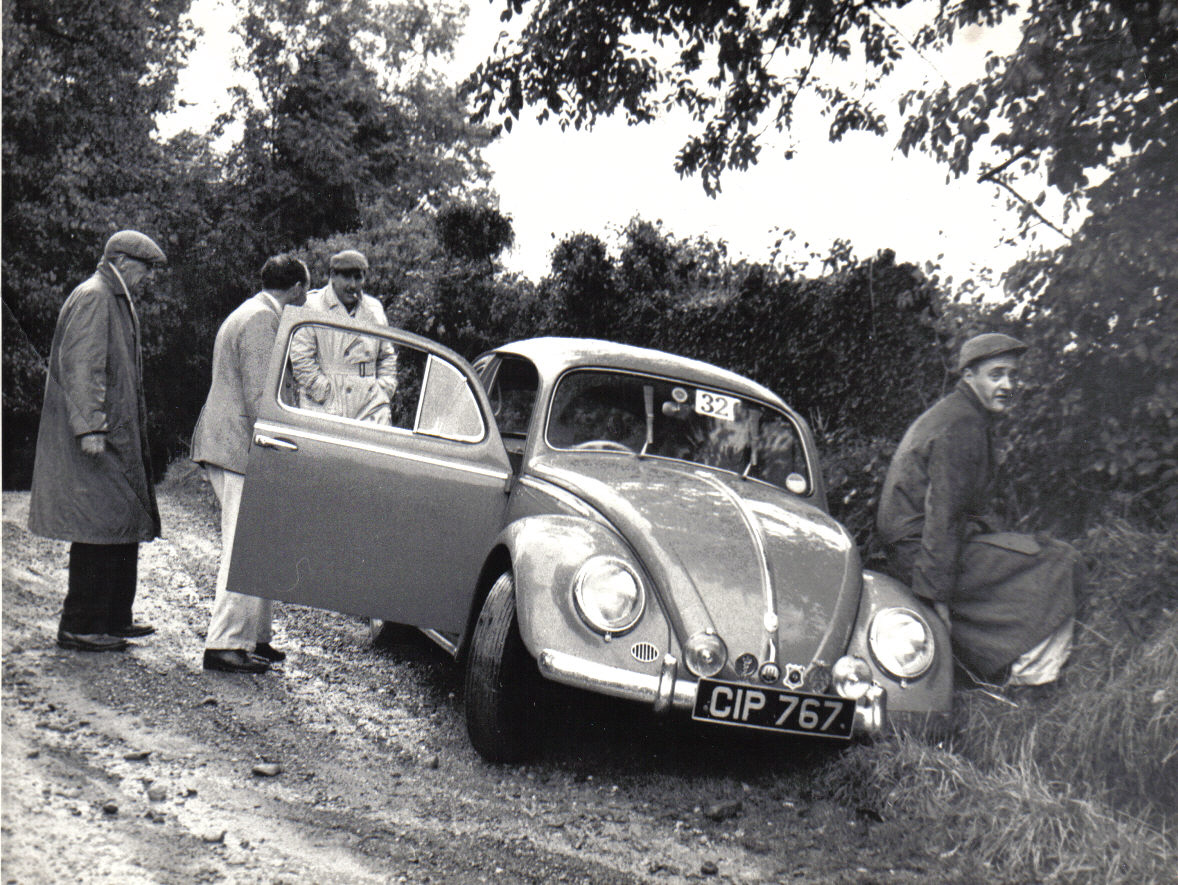 June 19th, 2022
Filed Under: News with 0 Comments
WITH OVER 35 CARS ,A BIG THANKS TOALL INVOLVED…………………………………
June 19th, 2022
Filed Under: News with 0 Comments
THE FOUNDING FATHERS
SAINT PATRICK'S DAY 2004
JENKINSTOWN
CLUB TRIP TO BEAULIAU
SPRING RUN
DANESFORT