December 8th, 2019
Filed Under: News with 0 Comments
OUR CHRISTMAS/ BIRTHDAY PARTY IS ON NEXT SATURDAY NIGHT. AT THE MOMENT WE HAVE OVER 40 GOING .SO COME JOIN US FOR THE BEST OF FOOD, FUN , LOTS OF SPOT PRIZES AND A BIT OF DANCING…..OPEN TO ALL MEMBERS PAST AND PRESENT AND THEIR FAMILY AND FRIENDS
TICKETS AVAILABLE FROM NIALL ON TUESDAY NIGHT OR GIVE HIM A RING A.S.A.P.
December 8th, 2019
Filed Under: News with 0 Comments
OUR LAST CLUB MEETING OF THE YEAR IS ON TUESDAY NIGHT IN DANESFORT HALL AT 8.30..
WE WILL BE HANDING  OVER  THE MONEY RAISED FOR OUR CHARITY RUN TO THE CARLOW KILKENNY HOME CARE
OUR CALENDAR FOR 2020 WILL BE AVAILABLE FOR COLLECTION.
A LOOK AT OUR CLUB FOR THE LAST 15 YEARS IN PHOTOS FROM THE WEBSITE.
A FREE RAFFLE.
TEA AND A FEW MINCE PIES…….YUM YUM
WHERE ELSE WOULD BE ON A TUESDAY NIGHT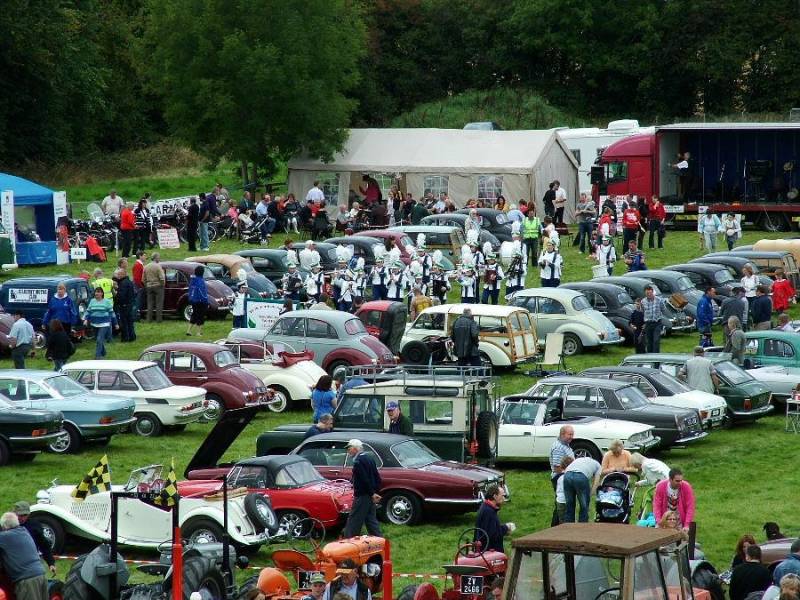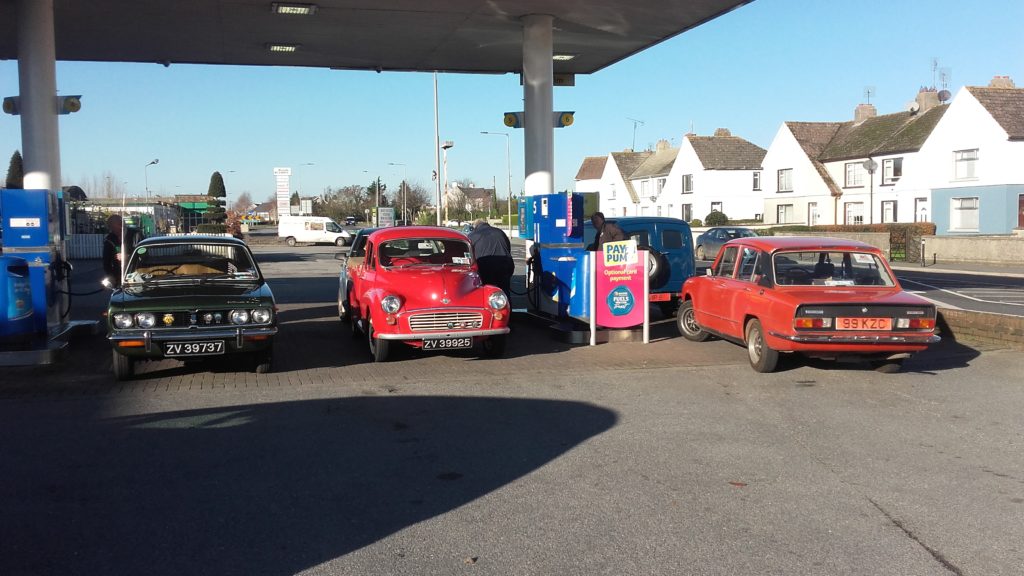 November 22nd, 2019
Filed Under: News with 0 Comments
CHECK OUT THIS MONTHS IRISH VINTAGE SCENE,IT HAS A REPORT FROM OUR SHOW IN AUGUST AND ANOTHER FROM OUR P. R. O. STEPHEN ON OUR WINTER ROAD RUN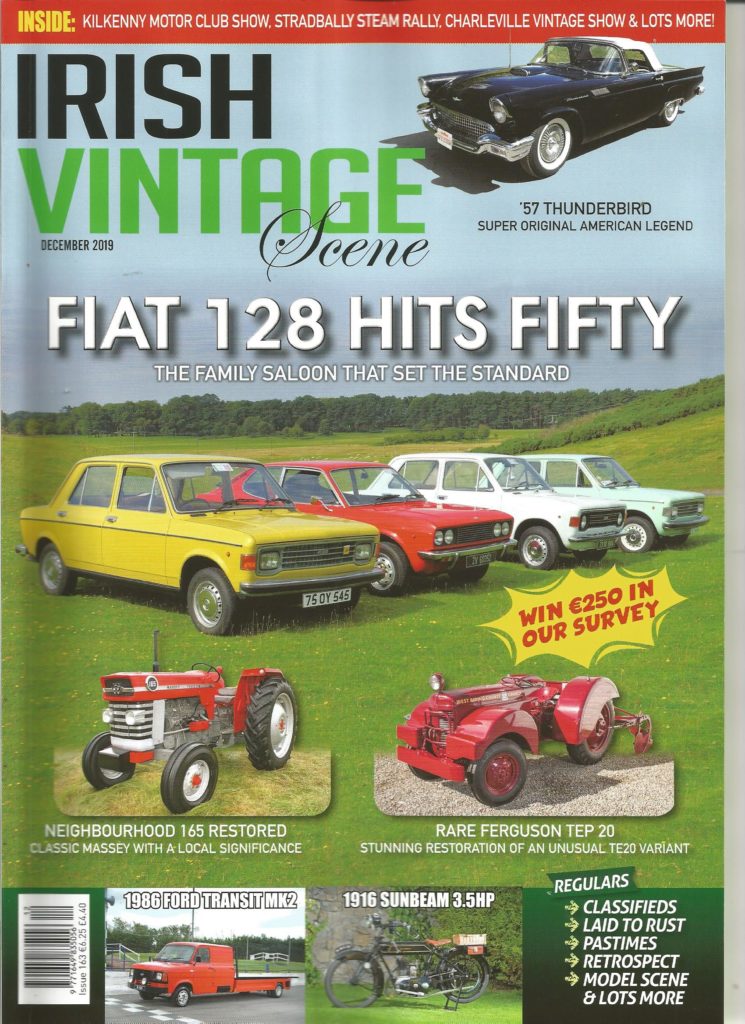 November 6th, 2019
Filed Under: News with 0 Comments
WANTED FOR OUR CHRISTMAS/BIRTHDAY PARTY
" A CROWD "
WE ARE LOOKING FOR NUMBERS FOR THE NIGHT SO WE CAN CONFIRM TO HOTEL THAT WE ARE DEFINITELY GOING AHEAD ,,,,,,,,SO PLEASE CONTACT NIALL A.S.A.P ON 0862460508..
October 31st, 2019
Filed Under: News with 0 Comments
COME ALONG ON DECEMBER THE 14th TO OUR CHRISTMAS /15th BIRTHDAY PARTY,
3 COURSE MEAL AND PLENTY OF SPOT PRIZES AND MAYBE A DANCE OR TWO IF YOU ARE UP FOR IT……..
TICKETS ARE €25 EACH AND CAN BE PURCHASED FROM OUR ESTEEMED CHAIRMAN NIALL ON 0862460508……
October 23rd, 2019
Filed Under: News with 0 Comments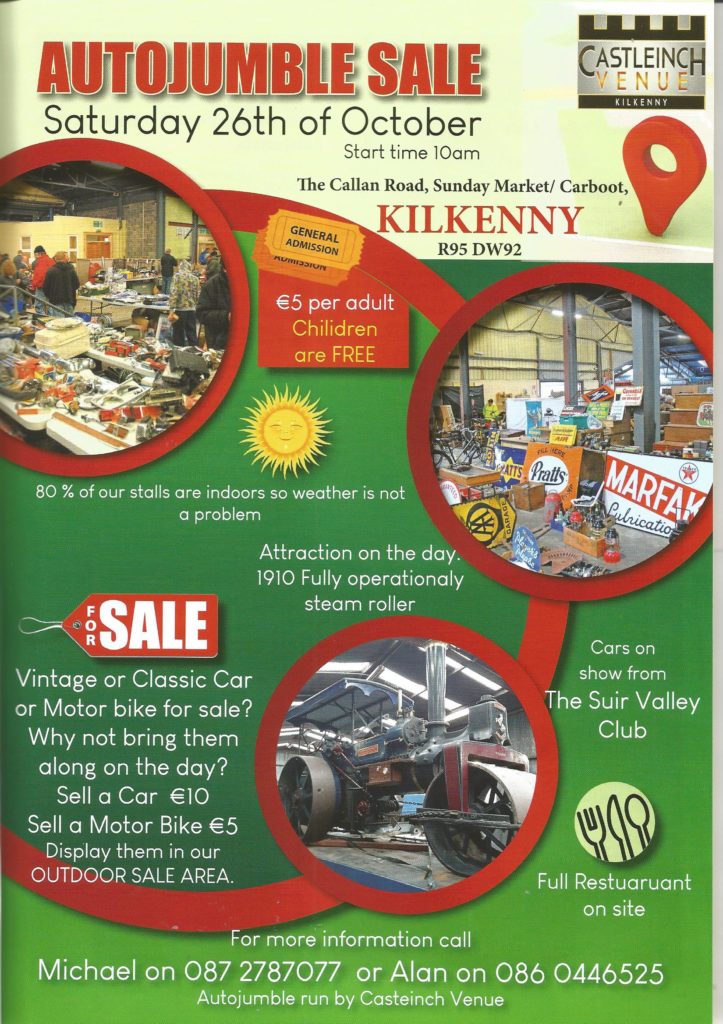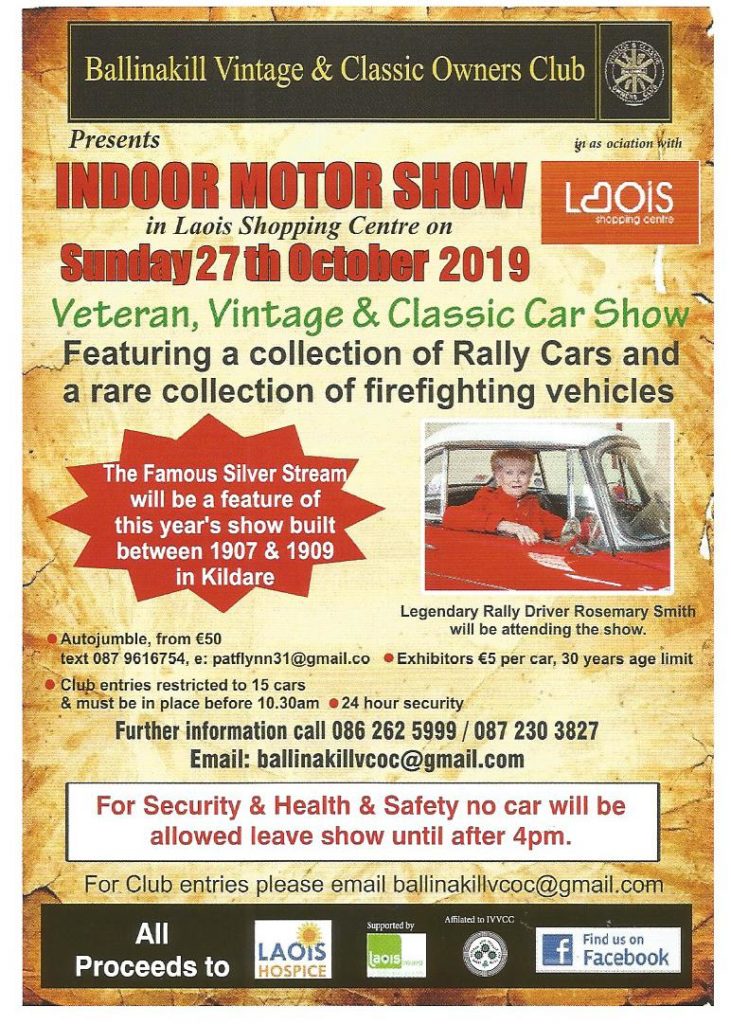 October 21st, 2019
Filed Under: News with 0 Comments
THE NEW CHAIRMAN????????
October 15th, 2019
Filed Under: News with 0 Comments
LEAVING TUBS AND TILES AT 11am FOR ATHY VIA CASTLECOMER FOR A VISIT TO ATHY HERITAGE MUSEUM……
THEN ONTO CARLOW FOR LUNCH IN THE 7 OAKS HOTEL AROUND 1.30.
FOLLOWED BY A VISIT TO THE COUNTY CARLOW MILITARY MUSEUM………
Athy is a designated HERITAGE TOWN OF IRELAND and the Athy Heritage Centre-Museum focuses on the history of Athy and the surrounding area.
Located in the former 18th century Market House (now Athy Town Hall), Athy Heritage Centre-Museum brings the history of Athy to life, from its Anglo Norman foundation, through the 1903 Gordon Bennett Race, to Athy Men and World War 1 and the story of local Polar explorer Ernest Shackleton.
Athy Heritage Centre-Museum has the only permanent exhibition anywhere devoted to Shackleton. Its highlights include an original sledge and harness from one of his Antartic expeditions, a 15 foot model of Shackleton's ship 'Endurance' and an audio visual display featuring original film footage of his 1914-1916 expedition. The Heritage Centre hosts an annual Ernest Shackleton Autumn School over the October bank holiday weekend.
""""""""""""""""""""""
In a late 19th century Church in Carlow Town you will find the County Carlow Military Museum.
The Museum displays artefacts dating from the late 18th century to the present day and details of the history of the Irish Army, Local Reserve Defence Forces, UN Peacekeeping, Carlow Militia, World War 1, War of Independence and much more.
Other features focus on Carlow soldiers in armies throughout the world along with armoured vehicle production in Carlow during World War 2.
October 7th, 2019
Filed Under: News with 0 Comments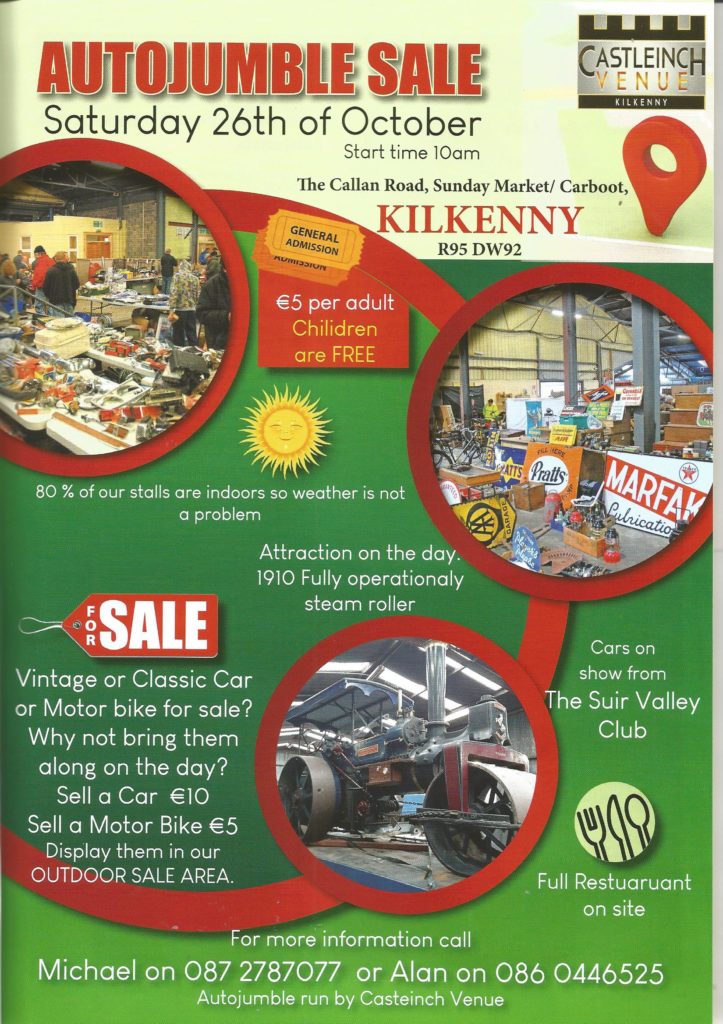 September 24th, 2019
Filed Under: News with 0 Comments
Castledermot Vintage Club 13th Annual Threshing & Vintage Working Day
Sunday 29th September 2019
Gates open @ 12 noon
Parade BBQ and music Saturday 28th September starting @7pm
A great weekend for all the family…