August 27th, 2022
Filed Under: News with 0 Comments
AFTER BEING MISSING FOR 2 YEARS WE ARE BACK…….COME ON DOWN TO THE MARBLE CITY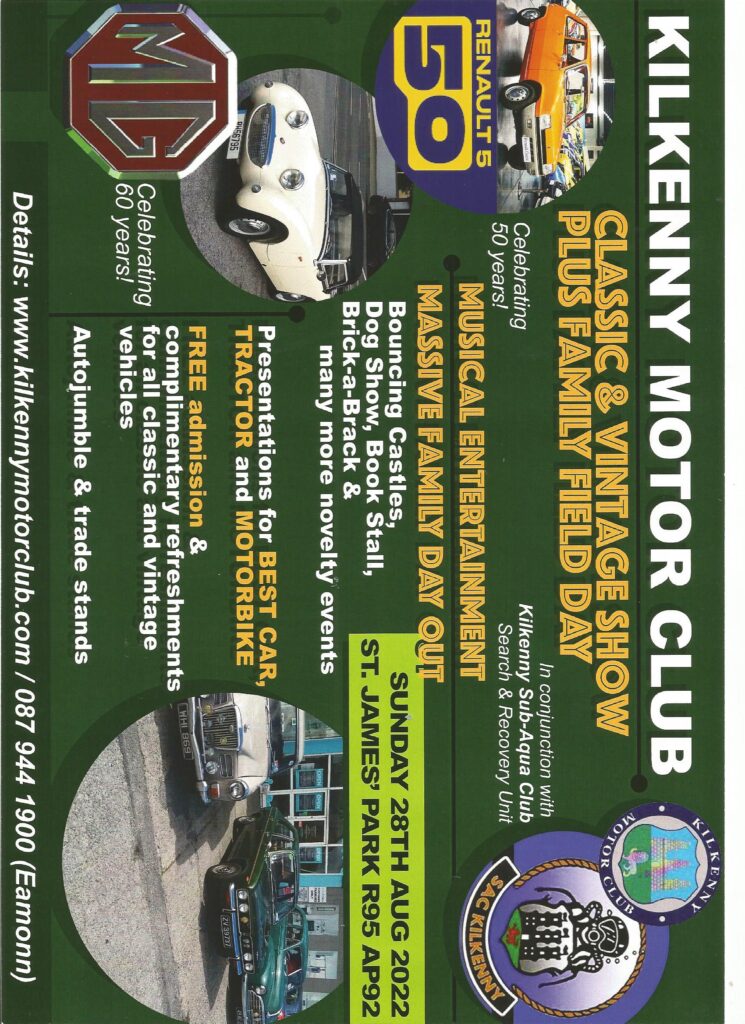 IF YOU ARE IN THE CITY TODAY, POP UP TO THE CASTLE FOR A PRE SHOW DISPLAY
August 25th, 2022
Filed Under: News with 0 Comments
PRODUCTION LINE FILLING THE GOODIES INTO THE WELCOME PACKS FOR SUNDAY. HOPE TO SEE YE ALL THERE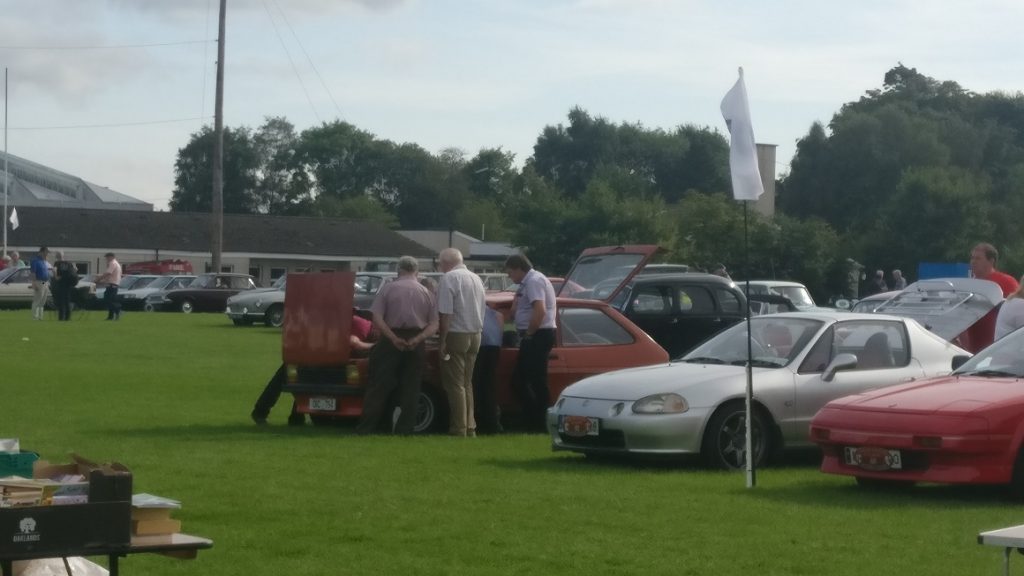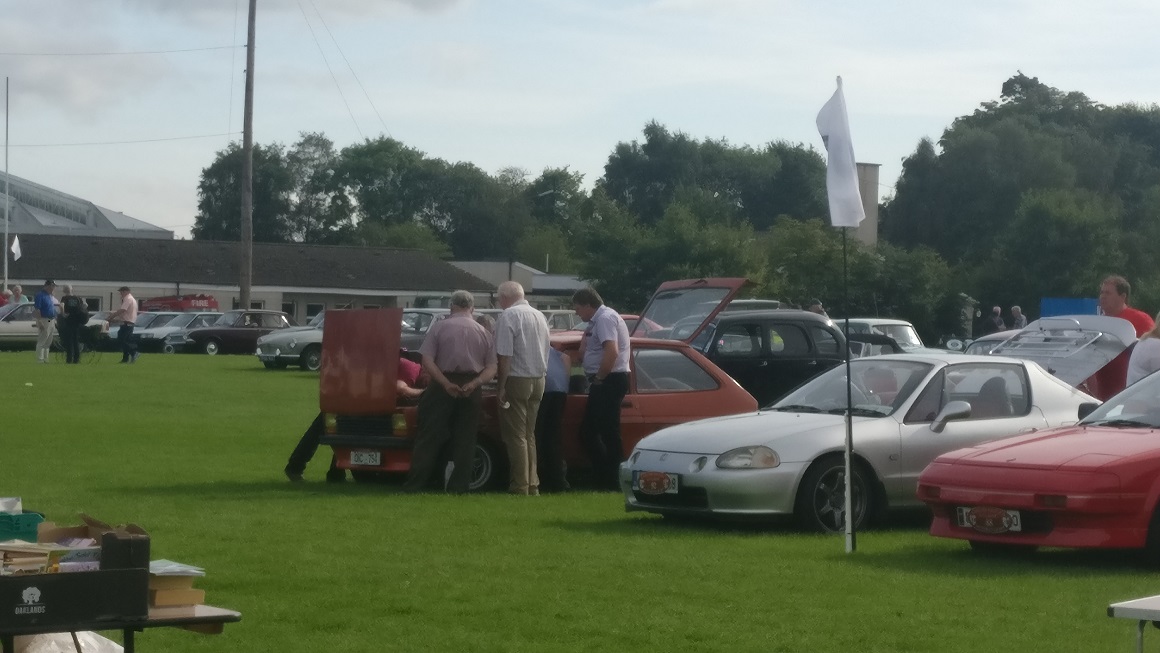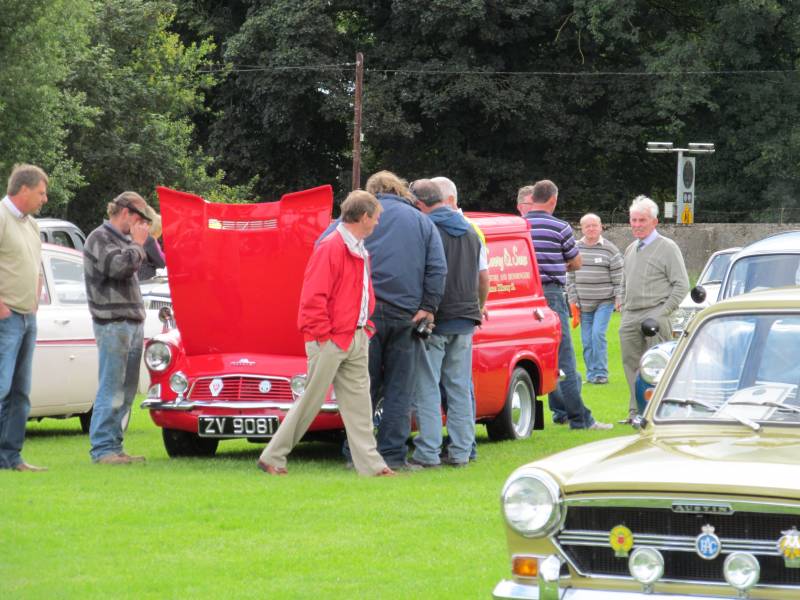 August 24th, 2022
Filed Under: News with 0 Comments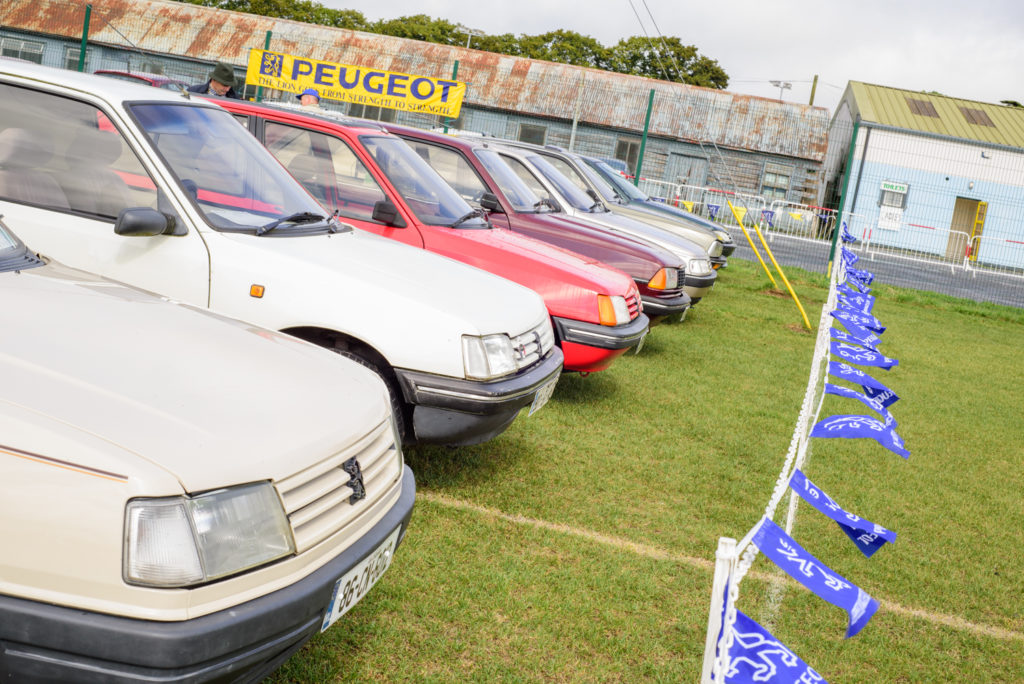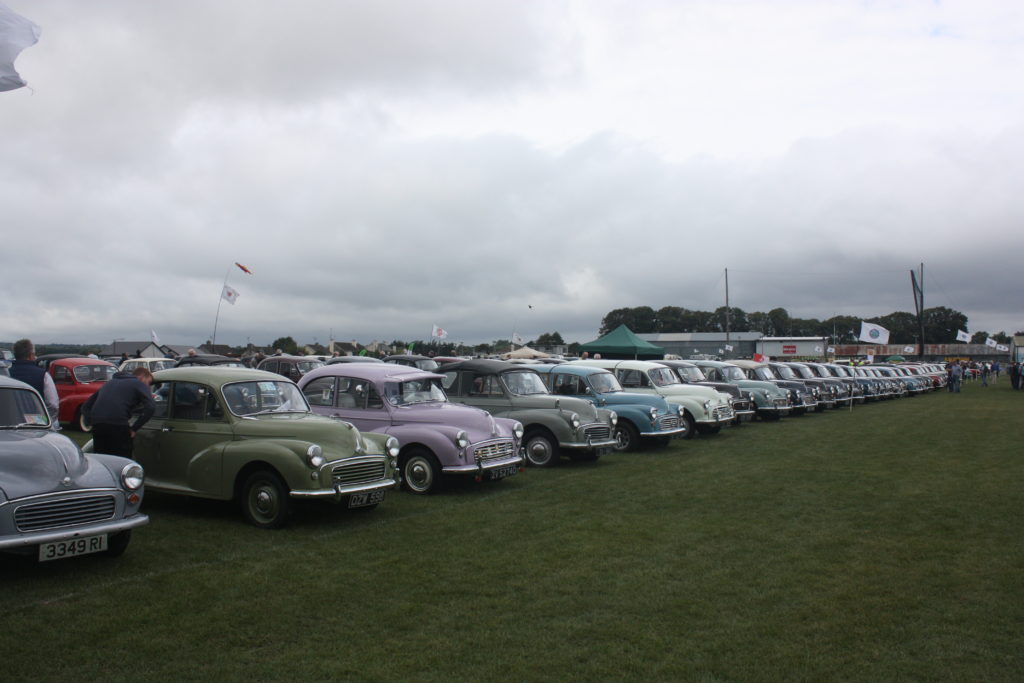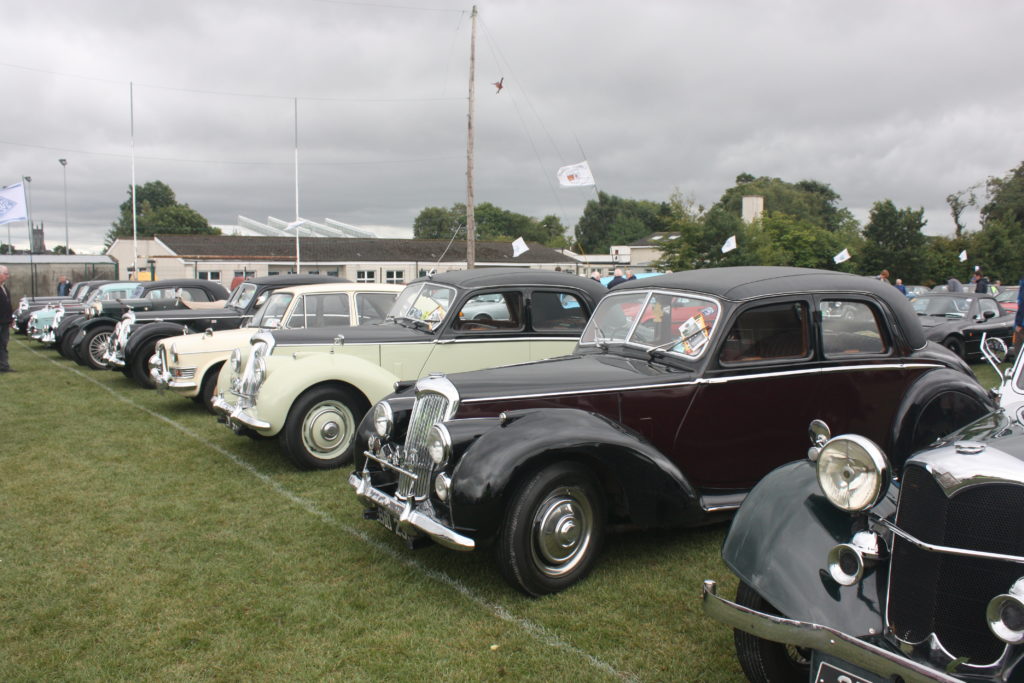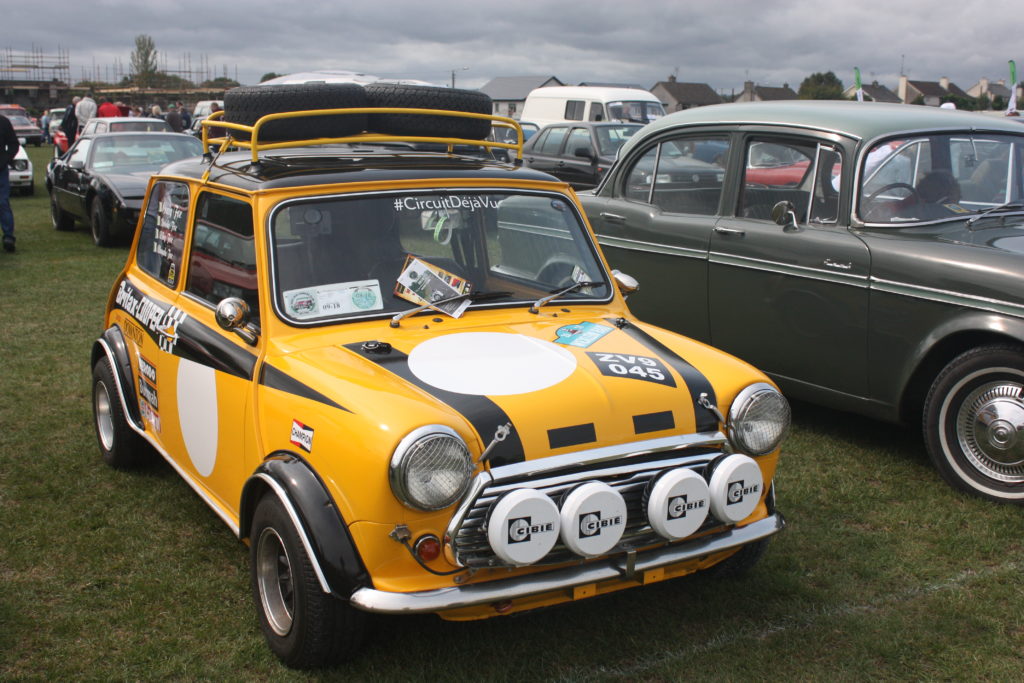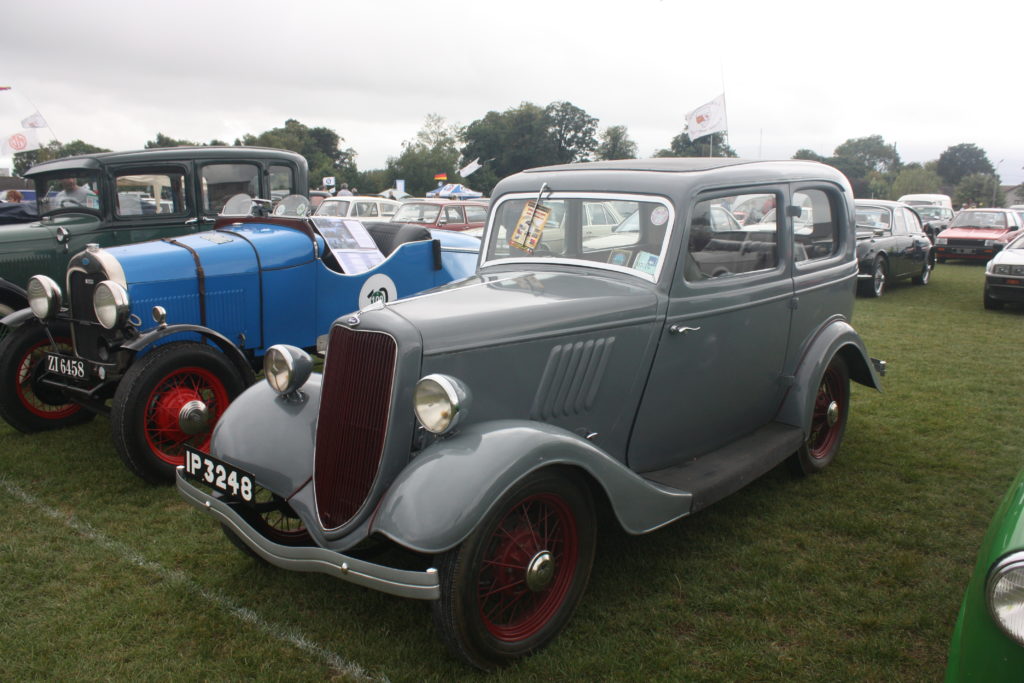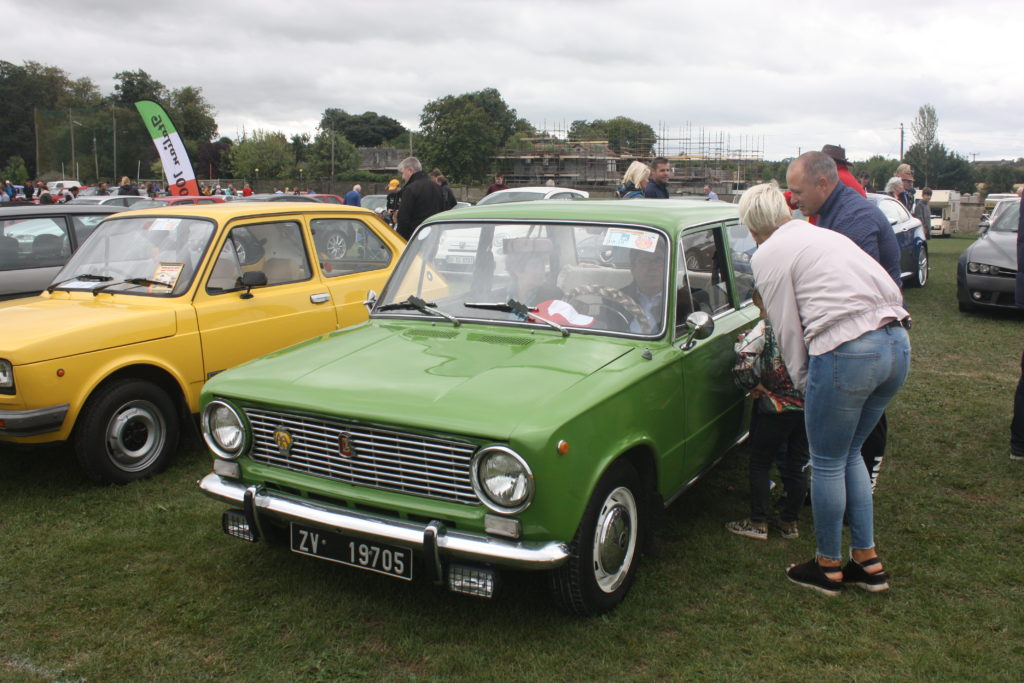 August 22nd, 2022
Filed Under: News with 0 Comments
Just 6 days to go now for Kilkenny Motor Clubs annual show at St James Park on this coming Sunday the 28th August.
Last minute preparations are almost complete and then we will be all set.
Even the long range forecast looks good at this point, so fingers crossed for a great day.
Everyone coming to our show please drive carefully and please try to arrive early as with the amount of interest we have received it's likely to be a bit of a squeeze but rest assured we will do everything possible to accommodate you on the day.
If you are making a weekend of it in Kilkenny, then please come along to Kilkenny Castle Park on Saturday 27th as we will hold a pre-show display of vintage and classic cars from 10.00am to 15.00pm in the grounds of the Castle.
All are welcome to this event but please note only vintage and classic cars will be allowed in the park.
St James Park Eircode R95 AP92
Kilkenny Castle Eircode R95 YRK1
August 22nd, 2022
Filed Under: News with 0 Comments
August 8th, 2022
Filed Under: News with 0 Comments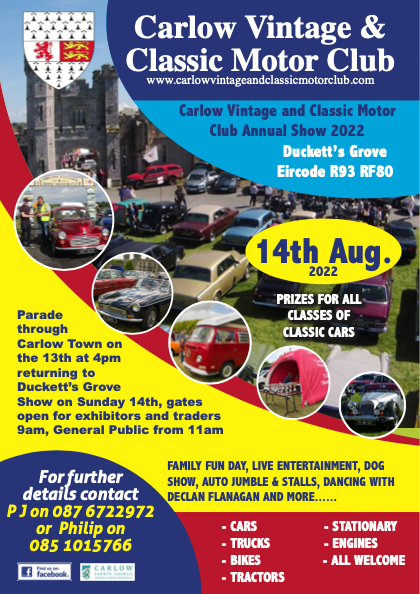 August 5th, 2022
Filed Under: News with 0 Comments
THIS SUNDAY WE ARE HADING TO THURLES VINTAGE AND CLASSIC  SHOW.
LEAVING TUBS AND TILES AT 10am SHARP  VIA URLINFORD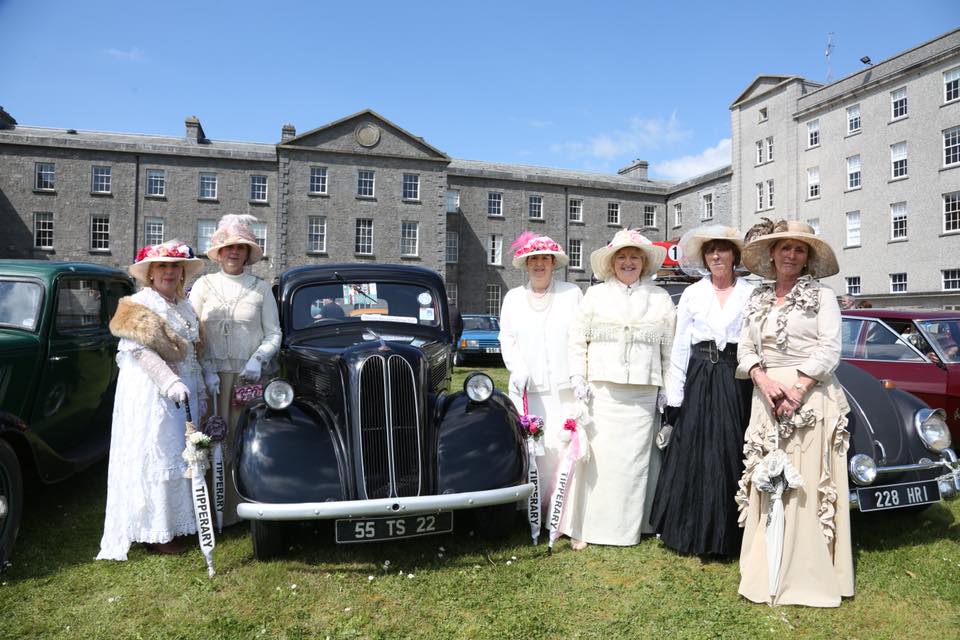 Thurles Lions Club, will hold their Annual Thurles Lions Club Vintage and Classic CAR Show this August.
The event is returning after an absence of two years due to the Pandemic.
This event will take place on the grounds of St.  Patrick's College Thurles on 7 th August.
The organisers are now planning the event and anyone interested in participating should contact Thurles Lions Club prior to June 30th.
The proceeds of this event will support local Lions Club Charities.
August 5th, 2022
Filed Under: News with 0 Comments
CAR OF THE SHOW  INISTIOGE  2022
CLUB MEMBER   BOBBY STACK.      Model    LEA  FRANCIS
August 1st, 2022
Filed Under: News with 0 Comments
July 29th, 2022
Filed Under: News with 0 Comments
Wicklow Vintage Club have ensured a great display of vintage vehicle's at Tinahely Country Show over the years of their involvement, year on year the vintage area continues to grow. We have the support of our club members to run and man the stand during the event and members turn out to the event with their various vehicles. The club covers this vintage area with their own insurance each year.  Wicklow Vintage Club are proud to ensure the smooth running of the vintage area at Tinahely Show year on year
We have a large number of other clubs who support Wicklow Vintage Club at the event and they include