MORE DETAILS TO FOLLOW OR CONTACT OUR SHOW MAN Eamon Foley  087 9441900
Facebook – Kilkenny MotorClub   OR – Kilkenny Motor Club Group Chat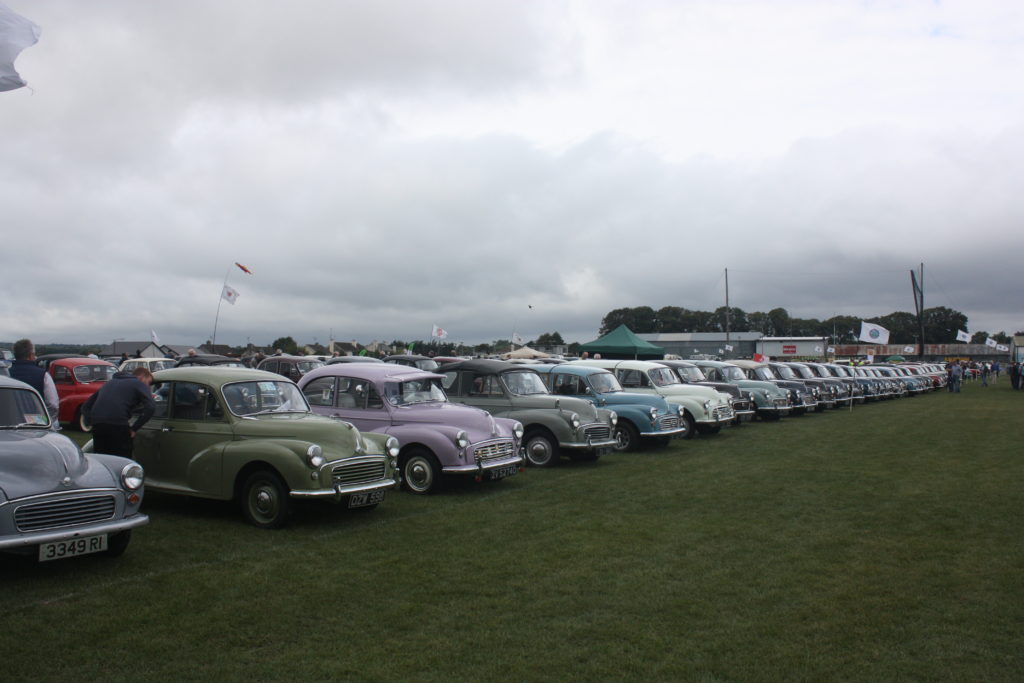 The present Kilkenny Motor Club (K.M.C.) was formed in January 2004 and within twelve months we had almost one hundred members ,such is the enthusiasm for veteran, vintage and classic cars in the Sunny South East and though we go under the banner of the K.M.C. it is truly a multi county club. We have members from Kilkenny ,Carlow, Wexford, Waterford, Tipperary and even as far afield as Kildare and Meath. Some of these members travel great distance to our bi-monthly meetings which are held in Danesfort Community Hall  in Kilkenny.
The original K.M.C. was founded in the 1940s by a brave group of men and women who use to race and trial their cars, very successfully too. This club lasted up until the 1960s, when it became defunct. Then in 2003 Paul, Brian & the two Declans after getting very little help from other heritage clubs to become part of them, decided to try and set up the present K.M.C.
We held our first meeting in January 2004 and we had over thirty at it and it just snowballed from there The reason for the success of the club is that it is a club in the true sense of the word. A club is no good without it members and when you are averaging over 40 members at every meeting, all giving opinions and contributing in every way, that what makes it worth it.
Our most successful event to date, which showed the true worth of our members, was a road run in aid of the Tsunami Fund in January 2005 after which we were able to donate over €2000 to The Red Cross. Last year we joined The Kinsale Vintage and Classic Motor Car Club on a road run in aid of The Trawler Tragedy's. The run was a tremendous success with a great turn out raising awareness for the disaster and raising in excess of €12000 of which over €2500 came from Kilkenny Motor Club members. This was on top of monies collected for local charities and events.
In 2010 we raised €2000 for the Carlow /Kilkenny Home care team with a raffle for Club members with the top prize a Ferguson Tractor
2011 we raised another €3000 for the Carlow/Kilkenny Home Care Team
2012  €2500
2013  €2300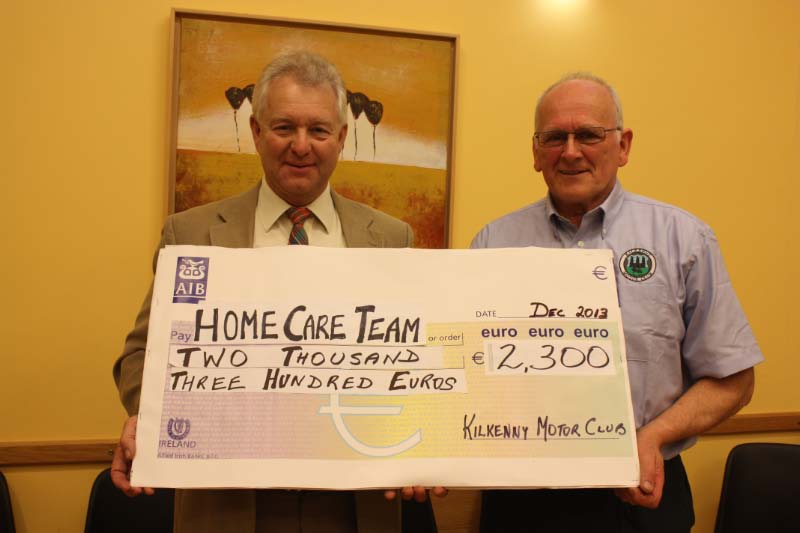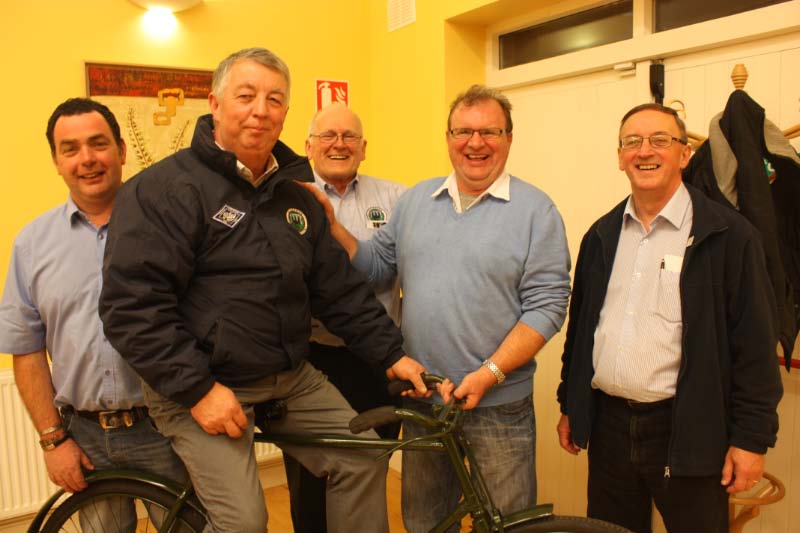 With over 125 members in2013 the club is going from strength to strength……
THE COMMITTEE
CHAIRMAN:  TOM BRENNAN
TREASURER:  EAMON FOLEY           
SECRETARY/MEMBERSHIP   ANNETTE FITZPATRICK
EMAIL ADDRESS. kilkennymotorclub@hotmail.com
POSTAL ADDRESS  
Any person wanting to join ,car, bike, tractor or even nothing at all please contact David  at above address or the  on our email address kilkennymotorclub@hotmail.com  The fee for the year is 30 Euro..to be paid at the start of the year before the end of February.
Our AGM and first meeting of year is the first Tuesday in February .
We also send out text alerts each week for the event that is happening that weekend , what time we are leaving at and where we are going. We usually meet at TUBS & TILES on the Dublin Road Kilkenny before we head off.
We also produce a Calendar at the end of the year which is free to each member. Also we have two road runs each year One in Spring and one in Winter and a few on the spur of the moment throughout the year.
We also have a static show on the  last Sunday in August  with over 700 exhibits in 2016   it  can be seen on the Gallery page.
OUR MAIN SHOW IS HELD  IN KILKENNY CITY AT JAMES'S  PARK ON THE  FRESHFORD ROAD WHICH IS JUST 100 METERS FROM ST.LUKE'S HOSPITAL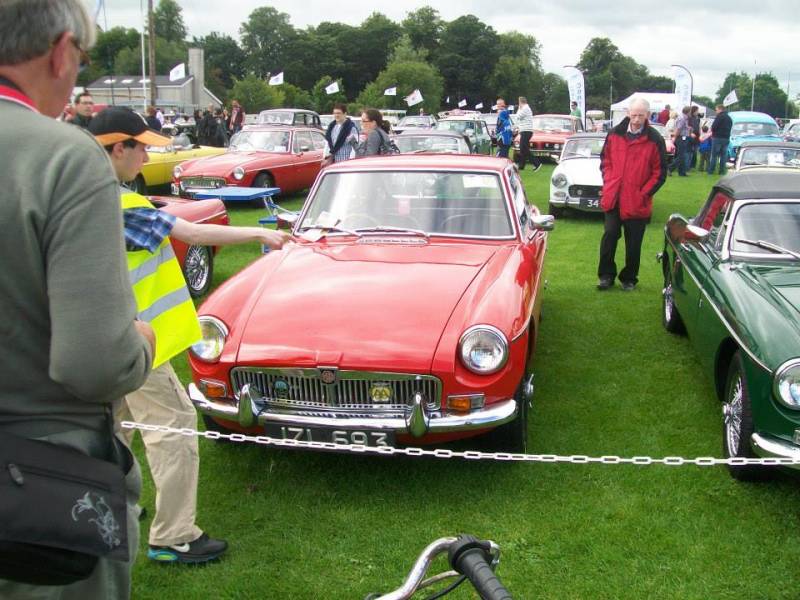 The Good old Days
A few pictures of the early days of the club..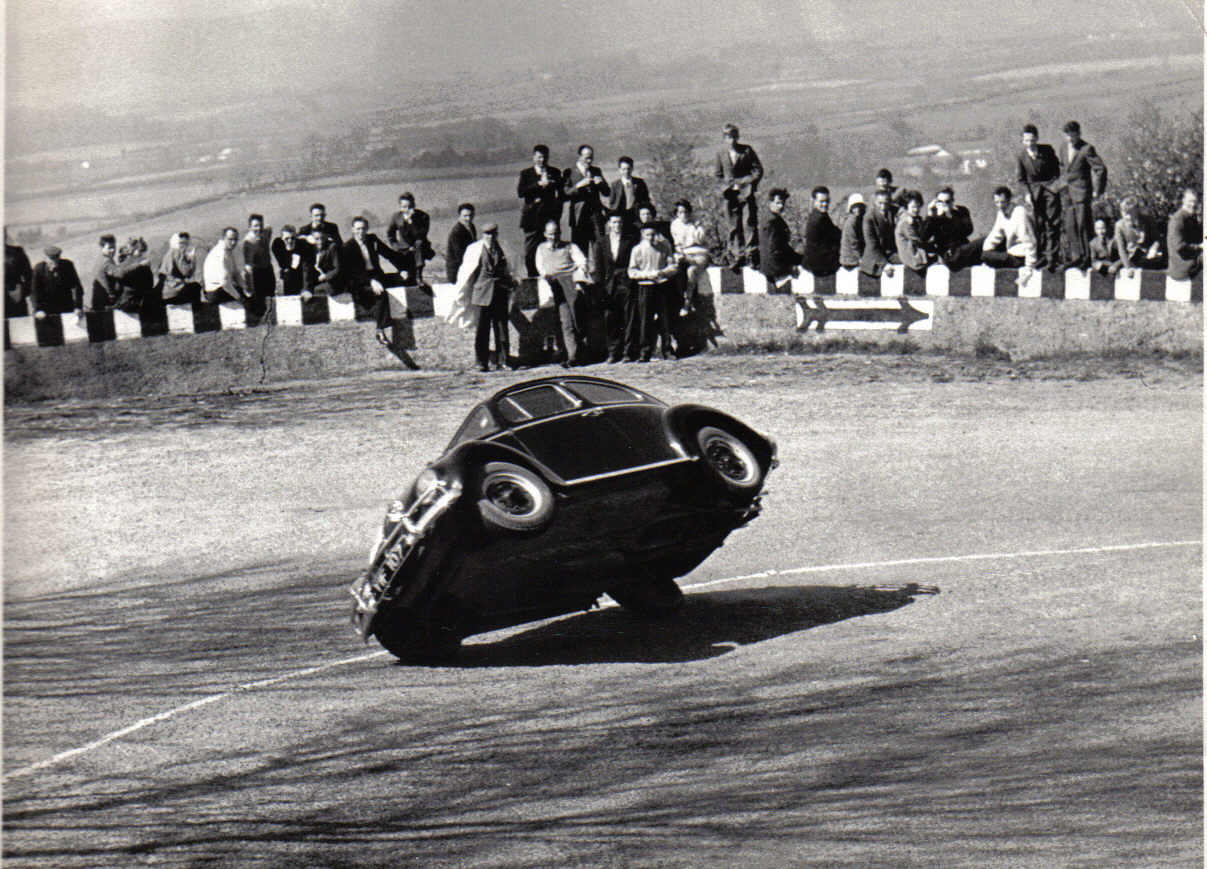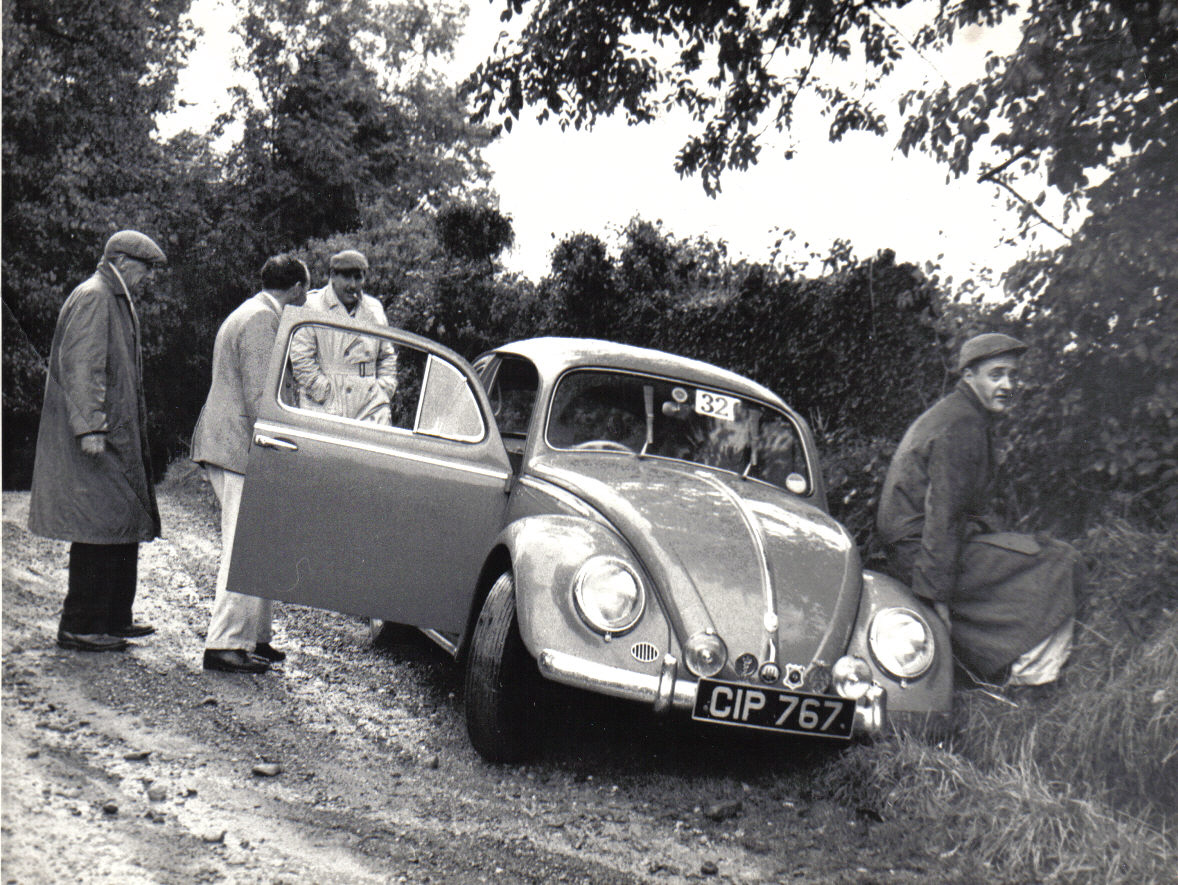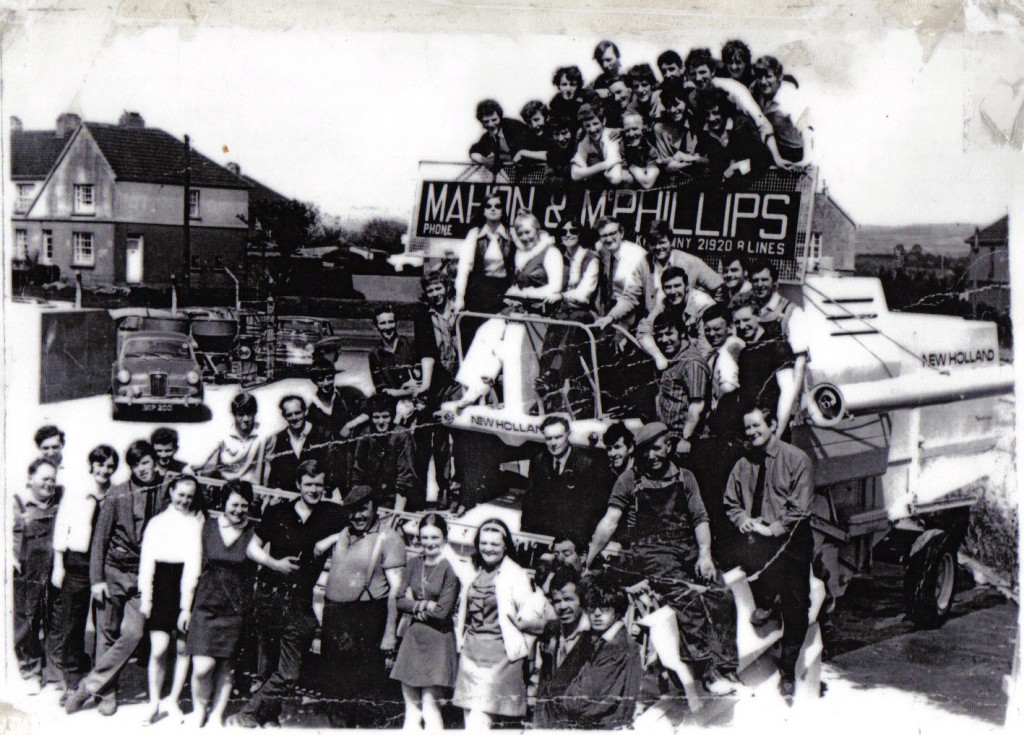 Brennan's Garage Mullinahone 1953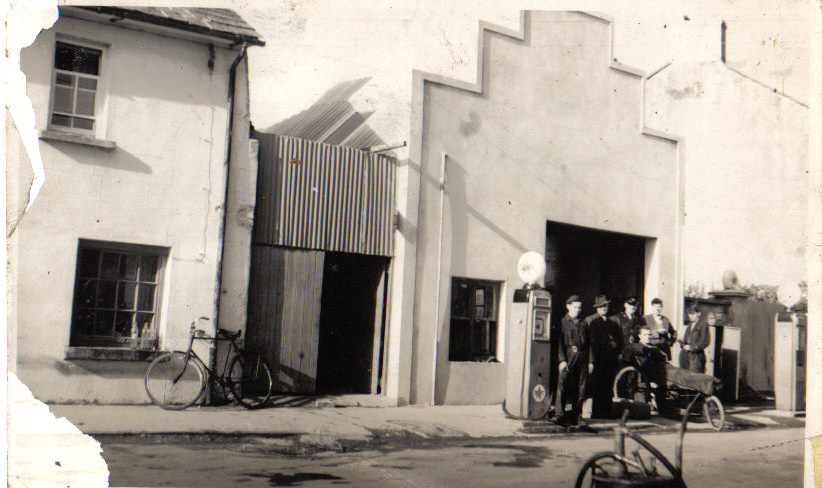 Cork Vintage Run late 1960,s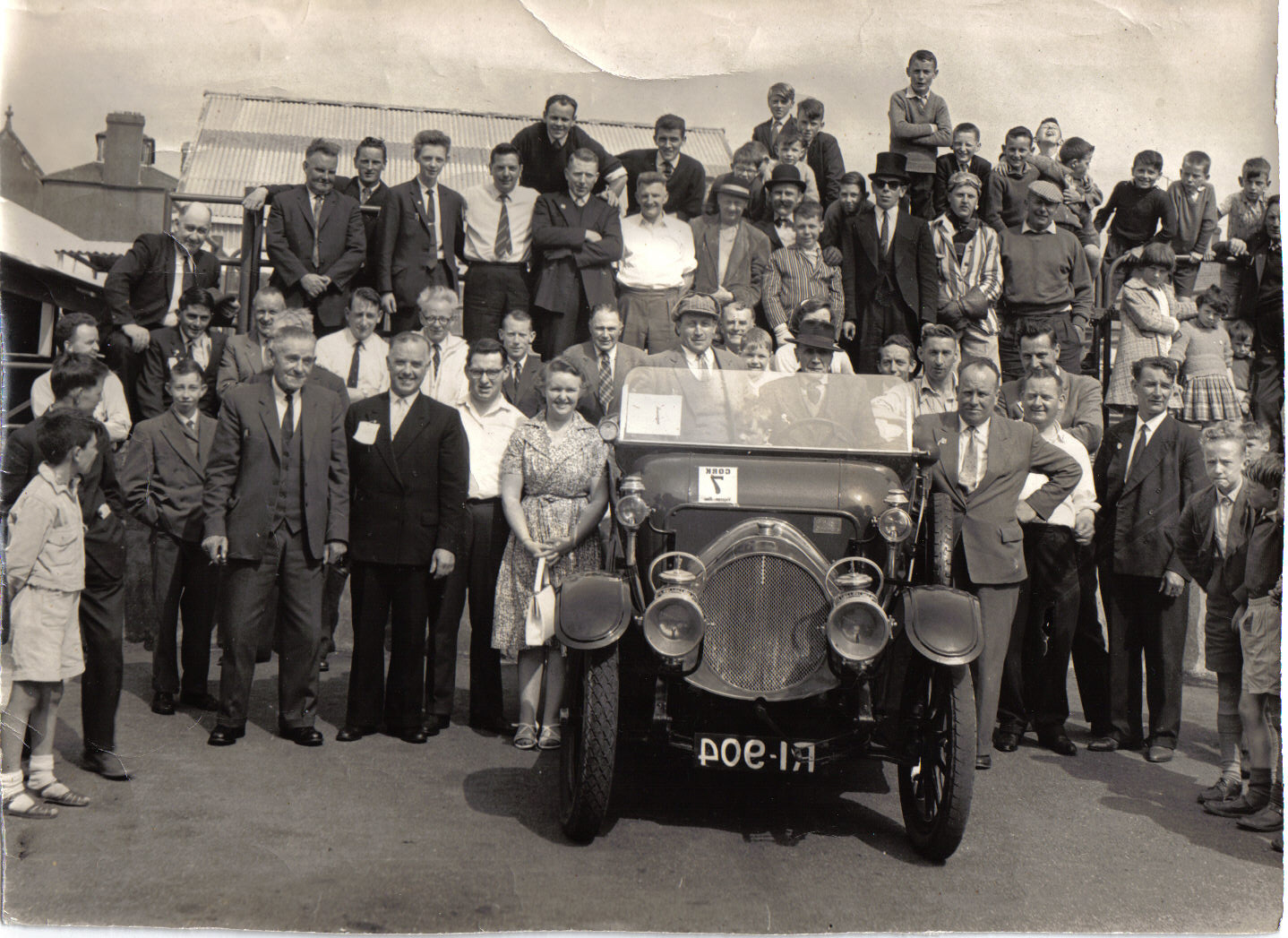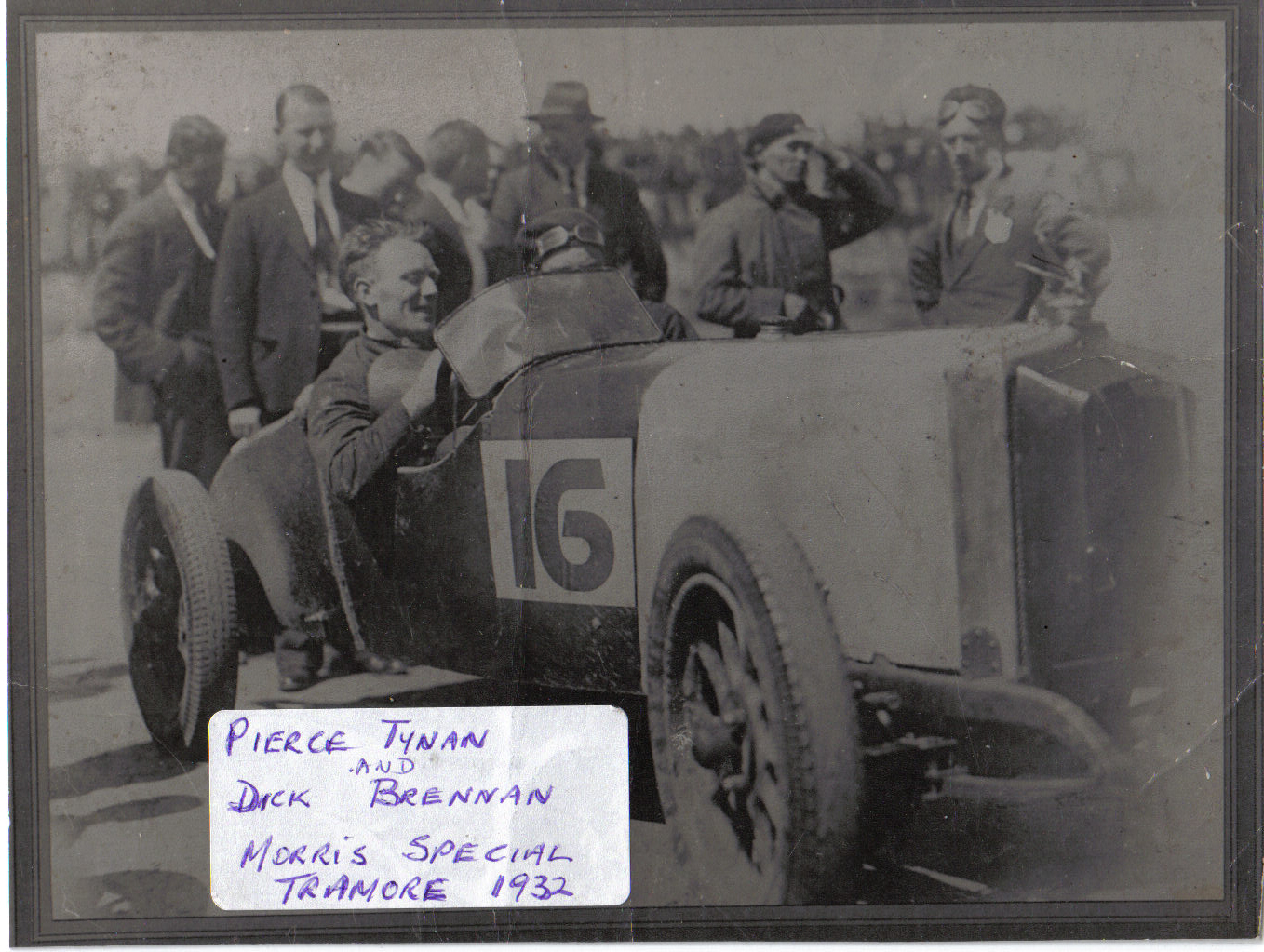 Mr Sean Ward Fethard Co Tipperary.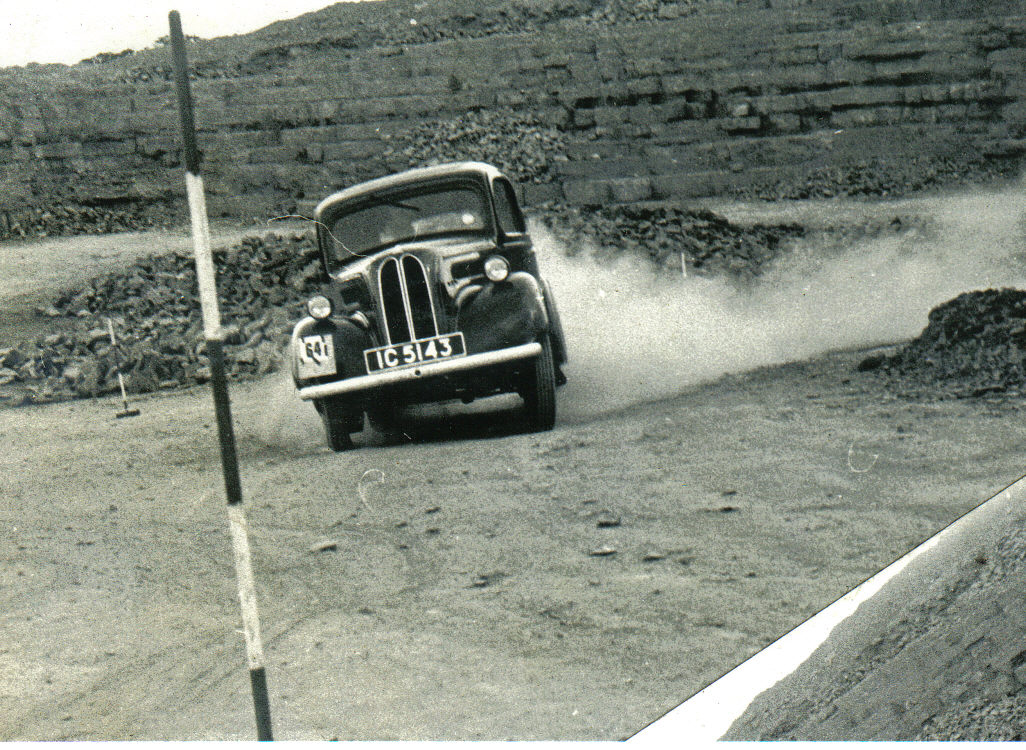 Mr F E Mall Cork