12th May 2019.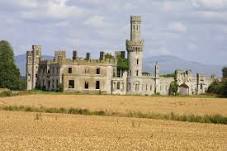 Our Annual Show at Duckett's Grove is coming soon and it is going to be bigger than ever.  We have huge support from our friends in clubs as far afield as Wales!  We will have a large selection of family entertainment to include music, live radio broadcast, dog show, Country Jive Dancing, Auto jumble and lots more.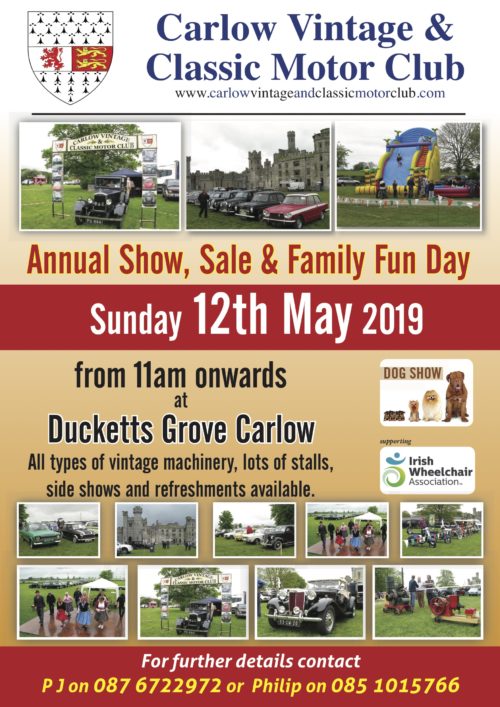 We are supporting the Irish Wheelchair Association and Raffle tickets are now on sale.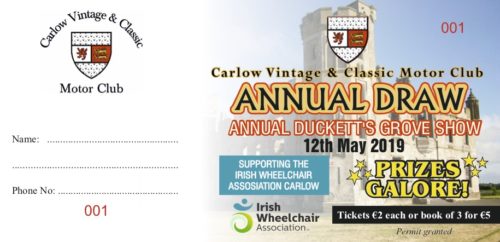 Photos from last year's show
http://www.carlowvintageandclassicmotorclub.com/gallery/nggallery/album-2019/Duckett's-Grove-show-2018
Follow the link to Google maps for directions to Duckett's Grove!
https://goo.gl/maps/5FMVJUmP7gJ2
Map Coordinates: 52.8569° N, 6.8123° W