13.08.19
Filed Under: News
CALLING ALL IP REGISTERED VEHICLE TO OUR SHOW ON SUNDAY THE 25th of AUGUST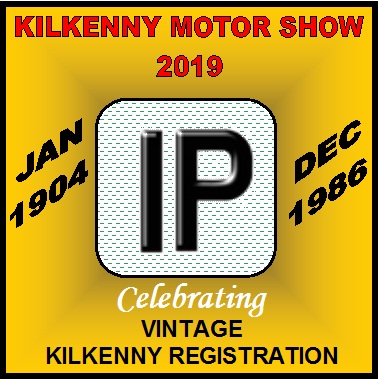 All roads lead to James' Park the last Sunday in August (25th)! Kilkenny Motor Club in conjunction with Kilkenny Sub Aqua Club, Search & Recovery Unit will hold our annual Classic & Vintage Motor Show and Field-Day, a fun-filled and enjoyable day is expected for all the family including the dog.
Free Entry for all Vintage & Classic Exhibits with Complimentary Refreshments & Gift Special attention this year goes to Vehicles bearing the old Kilkenny Registration "IP" with a commemorative plaque for each one.
Over night parking is STRICTLY for Exhibitors
We are delighted to welcome and play host to all the clubs and individual owners that choose to come and display their prides and joys in Kilkenny, we wish you all a safe journey to and from our show and many thanks for coming….
All Show, Club and Trade enquiries to Eamonn on 087 9441900