14.01.19
Filed Under: News
OUR AGM IS COMING UP SOON . ITS ON TUESDAY 12th OF FEBRUARY AT 8.30 IN DANESFORT HALL
ALL ARE WELCOME ,NEW AND OLD MEMBERS.
ITS 15 YEARS SINCE  WE HAD OUR FIRST AGM OF THE CURRENT FORMAT OF KILKENNY MOTOR CLUB .
FILL THEM UP BOYS
THE REASON WHY WE NORMALLY SET OFF FROM TUB & TILES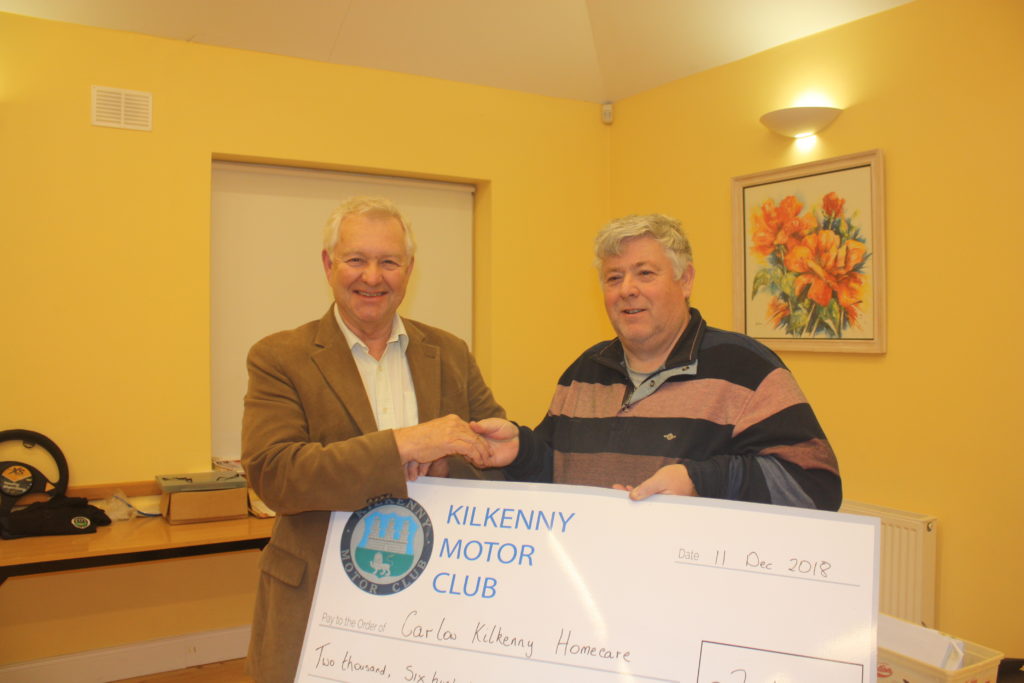 €2650 WAS HANDED OVER TO THE CARLOW /KILKENNY HOME CARE TEAM AT OUR LAST MEETING FROM OUR CHARITY RUN IN 2018……..